Wellness hotel in the Dolomites with Naturellness®Spa
Naturhotel Lüsnerhof is the wellness hotel in the Dolomites that is based on the philosophy of being as close as possible to nature and whose guiding principle is to embrace nature directly. This is not just a question of being in harmony with nature, but also of experiencing it in a varied and authentic way. This has resulted in the creation of the three very different, historically grown wellness areas LüsnerBadl®, BadehausSpa® and WaldbadPromenade®, which are crossed by the SaunaPromenade®; the latter is often referred to by guests as a sauna trip or sauna adventure due to its originality and effectiveness.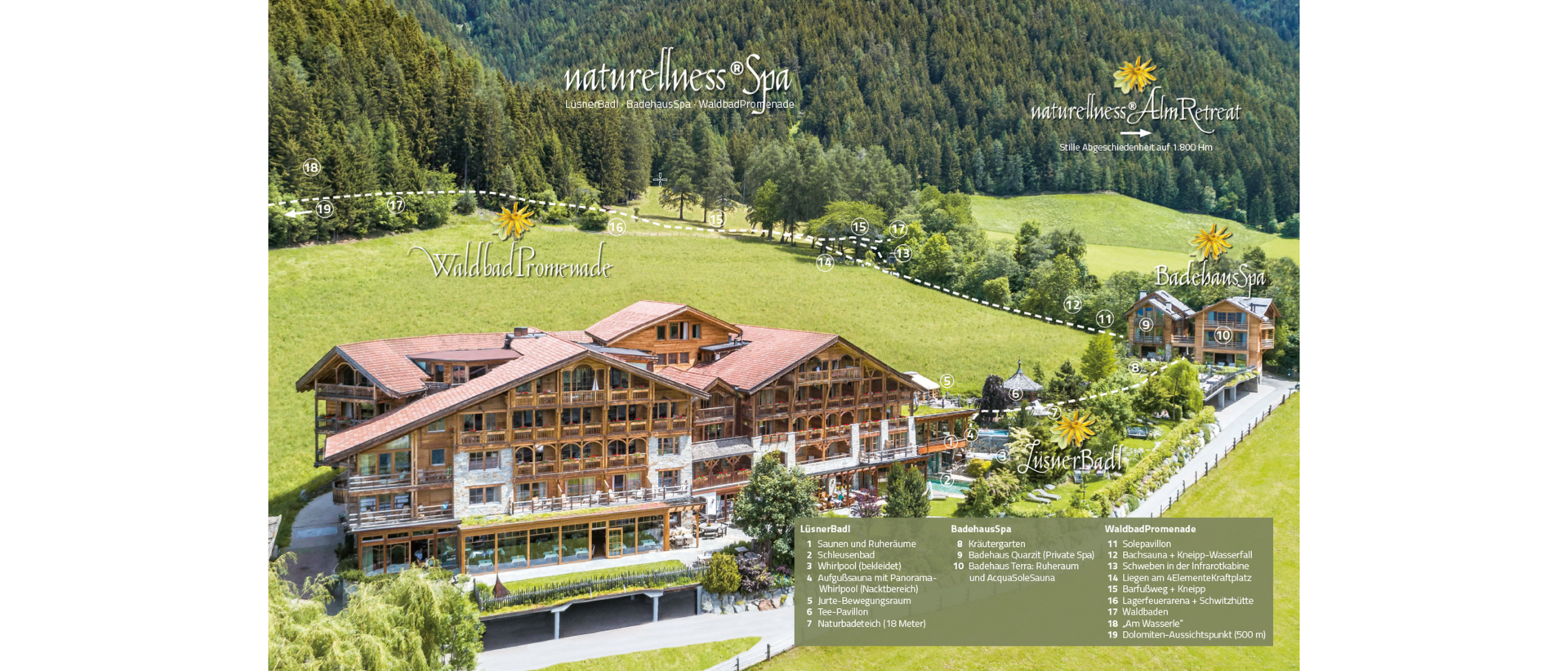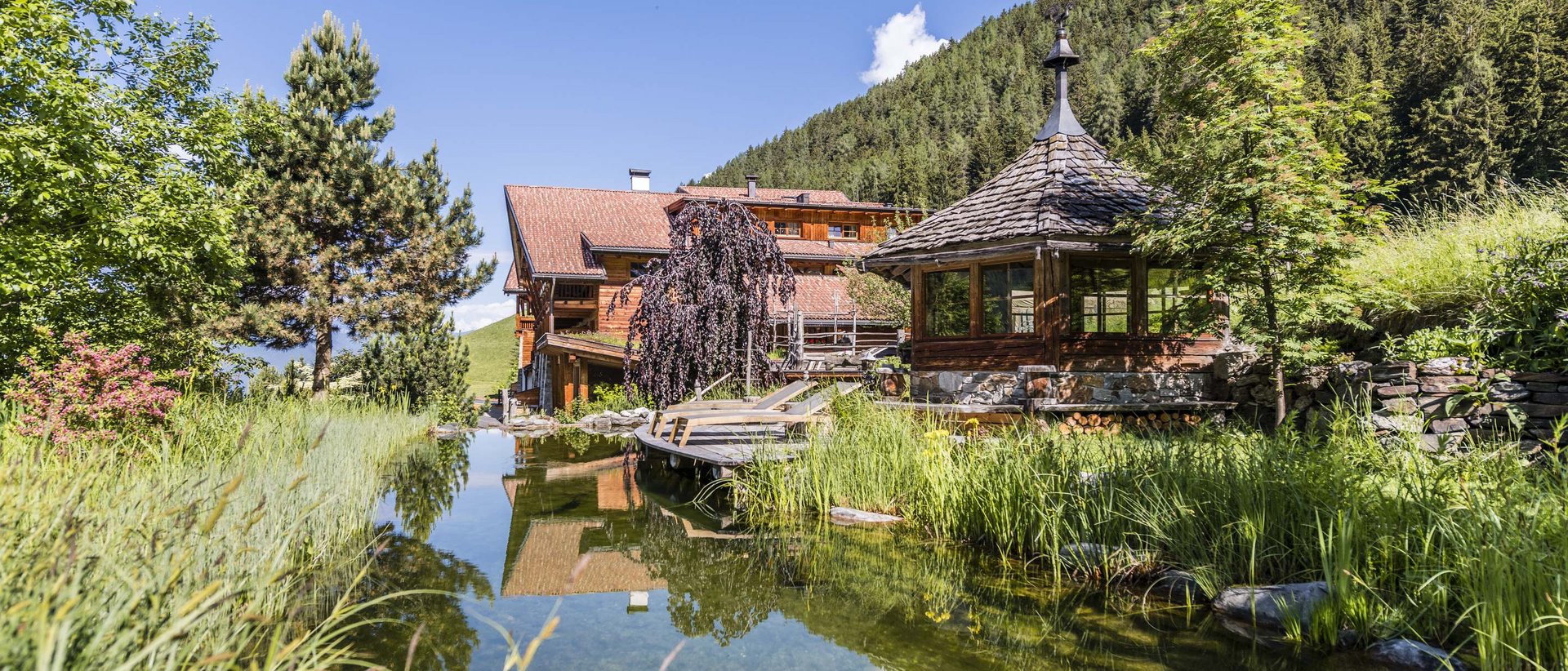 Four alpine elements in the wellness hotel in the Dolomites
In our hotel in the Dolomites the four alpine elements earth, water, air, and fire symbolise the pulse of the hotel and its rooms: The house, built from millions of years old dolomite rock and larch wood and fed by alpine spring water, fills its lungs with fresh air at 1,100 metres above sea level and pampers its heart with hours of sunshine. The power sources and the healing energies of nature can not only be experienced outdoors while hiking on the gentle Lüsner Alm, but also in the saunas, baths, parlours, wellness and relaxation islands, rooms and suites – while relaxing or being active, by day or by night.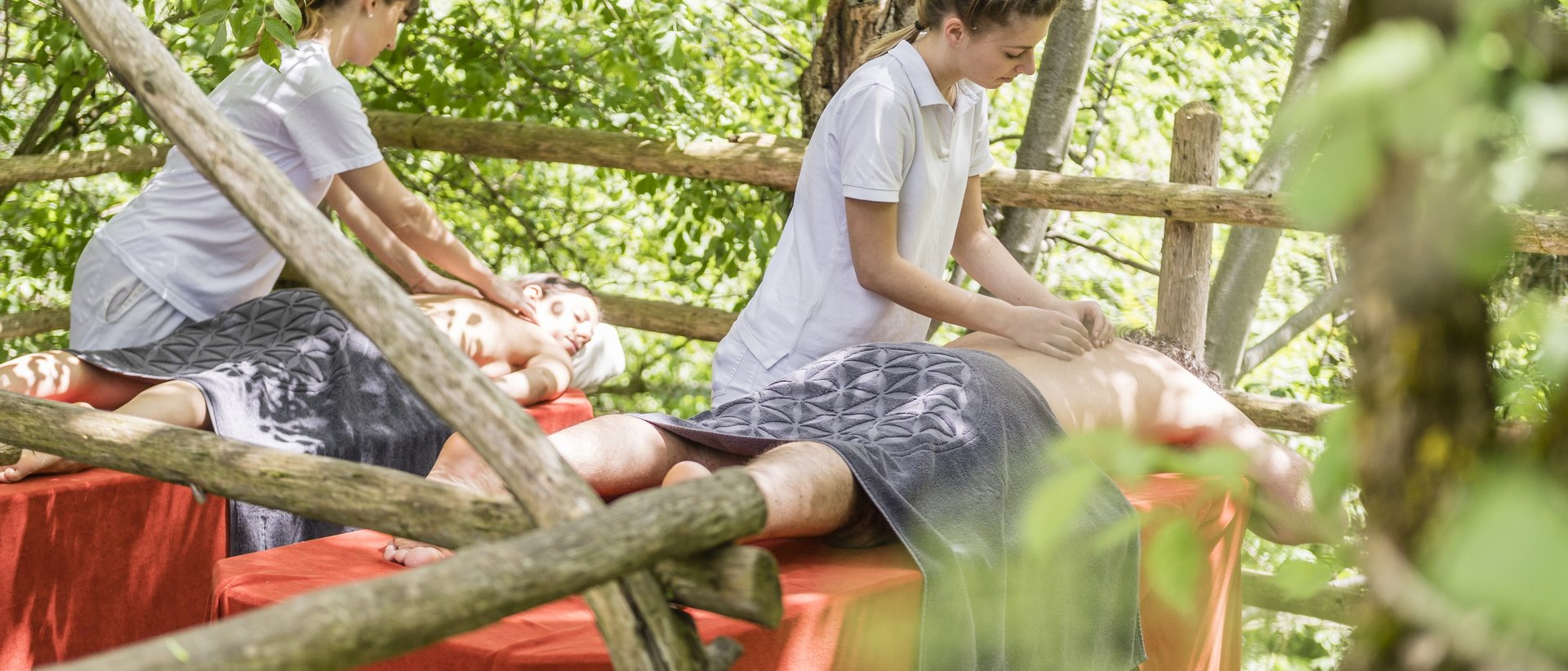 Let go on holiday in the Dolomites: wellness treatments
From ancient alpine knowledge and far eastern philosophy of life arise beneficial massages and treatments. The nature around our wellness hotel in the Dolomites provides us with numerous herbs and plants. You can experience their healing effects during the treatments in our nature hotel in South Tyrol.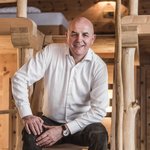 The Ragginers lived in Lüsen in the 18th and 19th century. They used the power of nature to heal people. In our wellness hotel in the Dolomites we still use recipes today.
Relaxation in the wellness hotel with 4 stars in South Tyrol
Visit the 4ElementeAlpinGarten of our hotel in the Dolomites to find your inner balance and to live in harmony with yourself and nature. With yoga, Qigong, and relaxation exercises or the weekly Sweat Lodge Ritual in our wellness hotel in the Dolomites, you can get your life energy flowing again and finally feel free and relaxed.