Your 4-star hotel in South Tyrol with pool
LüsnerBadl & water worlds
In the historic main building of our 4-star hotel in South Tyrol with pool you will find treatment and relaxation rooms as well as the deliberately small saunas (Finnish sauna, crystal grotto, steam sauna, and spruce sauna) of the LüsnerBadl. The LüsnerBadl was sustainably built with old rock and waste wood from the former Gargitthof in Lüsen. It was the farm where the Ragginer dynasty of doctors stayed in the 18th and 19th centuries, healing people with naturopathic methods and herbal recipes. Today, the centuries-old material of the Gargitthof fills the rooms of the LüsnerBadl with its healing energies.
In the water worlds of the LüsnerBadl with connected indoor and outdoor pool, natural bathing pond, and outdoor whirlpool your body will find refreshment in fresh alpine spring water.
Indoor and outdoor rock bath
The rock bath in our mountain hotel in South Tyrol is lined with natural stones and is open from 7 a.m. to midnight. The indoor area offers relaxation in the indoor pool, in the small whirlpool, and in the nearby relaxation room. Through an automatic sluice you can reach the outside area. In the evening the rock pool is romantically illuminated so that your thoughts can roam free and your mind and body come to rest in the 31°C warm water.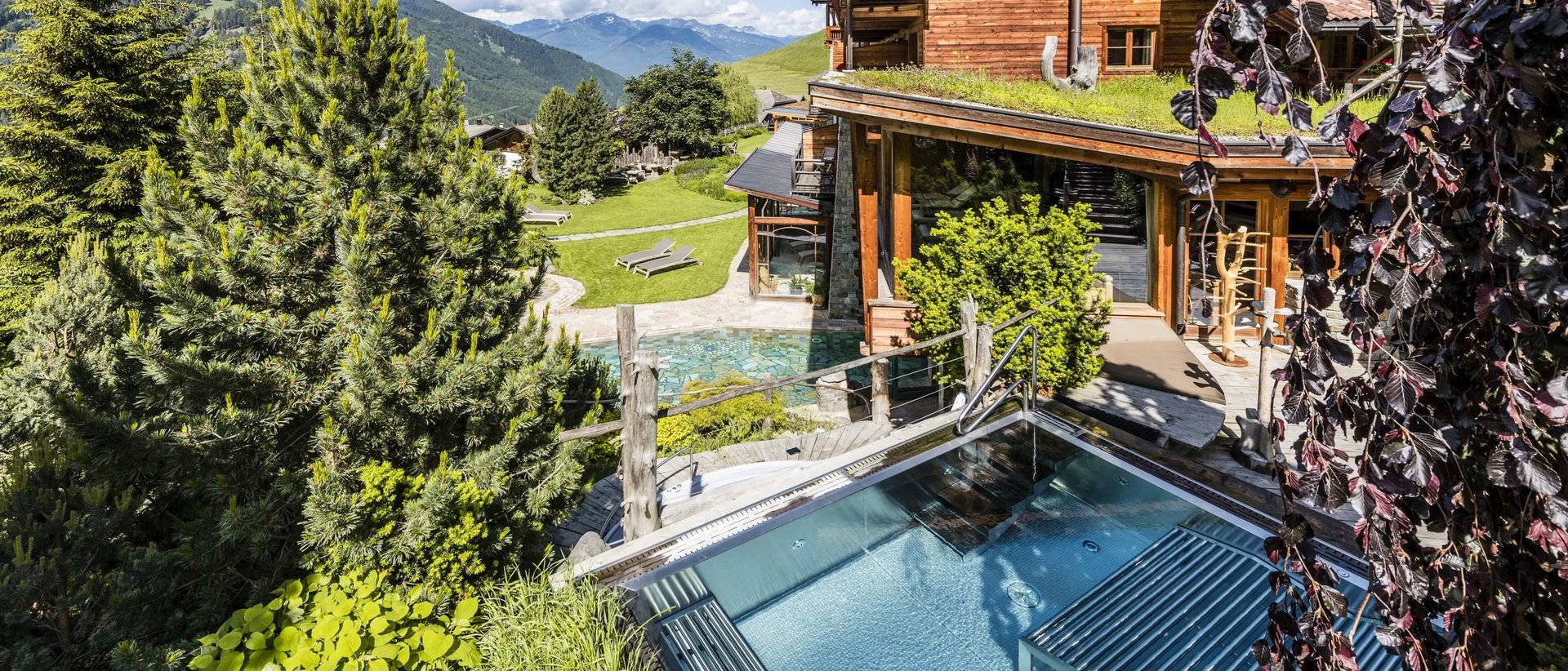 Outdoor whirlpools with mountain view
The water worlds in our hotel in the Dolomites enrich the naturellness® experience with two panoramic experience pool that offer a stunning view of the mountains and meadows.
The whirlpool for families and the 36°C warm panoramic whirlpool are part of the sauna area and only accessible without swimwear. Up to eleven people can enjoy the view of wooded mountain slopes and the almost boundless sky.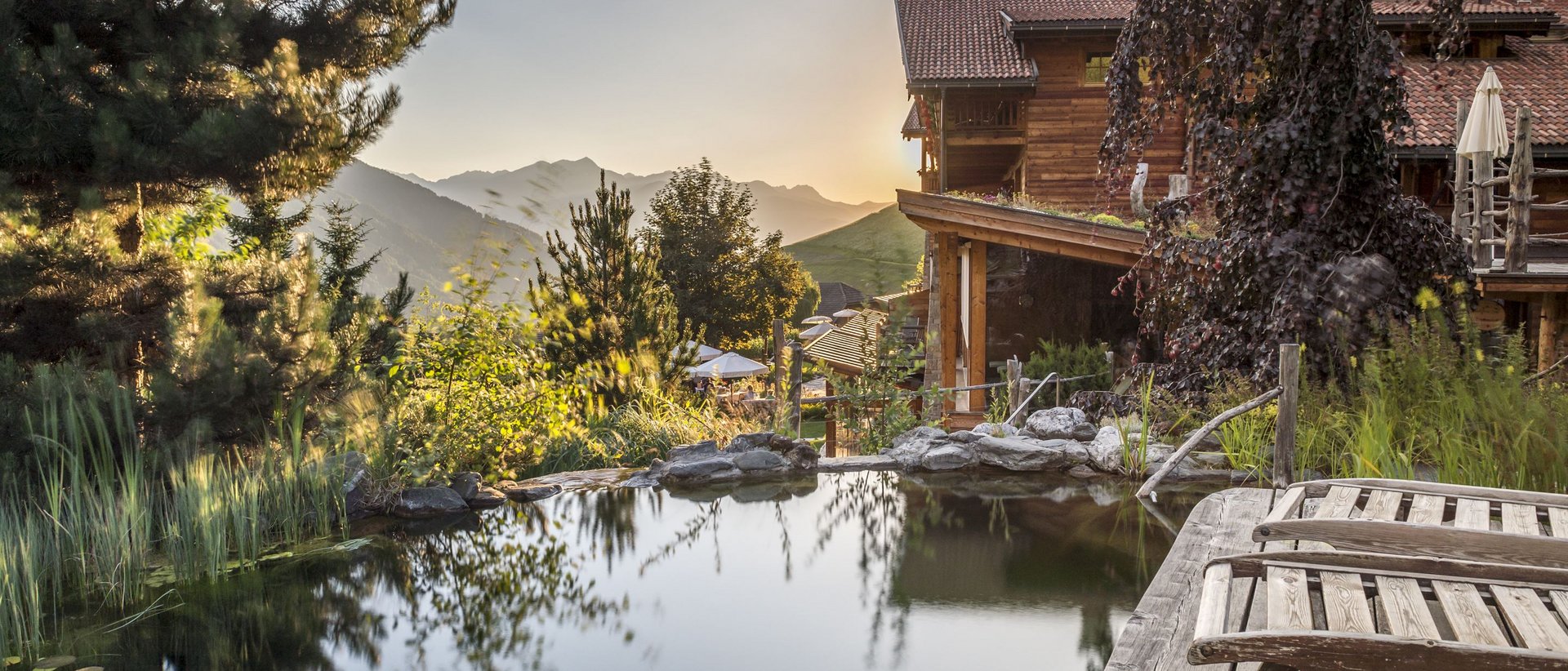 Bathing pond amidst greenery
In our alpine garden – amidst water plants, reeds, and water lilies – the water of our natural bathing pond shimmers under the sun. It is the perfect place for authentic bathing fun, without chemical additives, such as chlorine, and therefore particularly appreciated by people with sensitive skin. Experience inner peace and deep connection with nature while you relax on the lawn at the bathing pond and watch dragonflies hovering between the reeds. In winter, when a feather-light layer of snow envelops the surrounding landscapes, our natural bathing pond is a popular plunge pool.