Dolorama Hiking and Wellness Weeks
29.05.2022 - 30.10.2022
7 nights incl. 3/4 nature gourmet board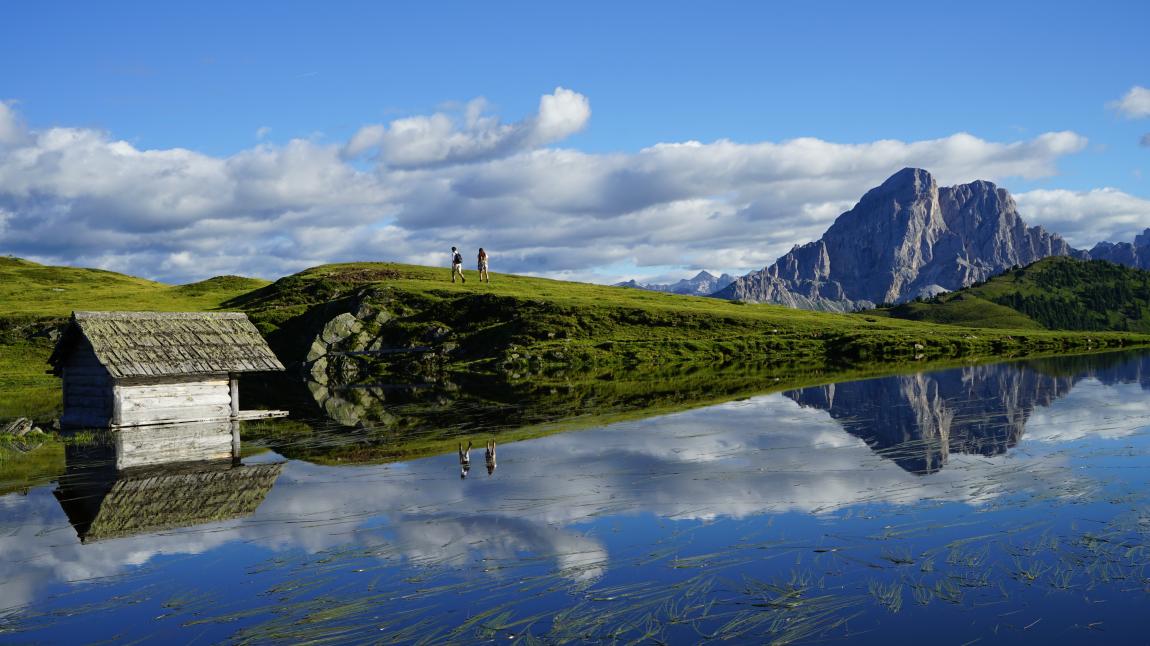 From the Lüsner Alm to the Villnösser Geislern with overnight stay in a hut and wellness at the Lüsnerhof.
The most beautiful peaks of the Dolomites, UNESCO World Heritage, always in view! The Dolorama Trail leads in four stages from the Lüsner Alm to Vilnöss - an unforgettable nature, mountain and hiking experience.
Enjoy 5 days of wellness and hiking at the Naturhotel Lüsnerhof from Monday to Friday and then spend a night at the Schlüterhütte.
Procedure: Arrival on Sunday at the Lüsnerhof, Sunday to Thursday hiking and wellness in the Lüsner Valley, Friday joint hike to the Peitlerkofel with individual descent via Villnöss to the Schlüterhütte with overnight stay. Saturday transfer from Wurzjoch back to Lüsen.
5 nights incl. Lüsnerhof's ¾-Nature gourmet board
5 guided hikes per week (transfer included)
Extensive range of gymnastics units
1 bathhouse ritual with floating in the grotto
Use of the NaturellnessSpa with its 10 saunas, 3 whirlpools, the swimming pools and the natural pond