Time-Out for Solo Travelers
14.01.2024 - 28.01.2024
7 nights incl. 3/4 nature gourmet board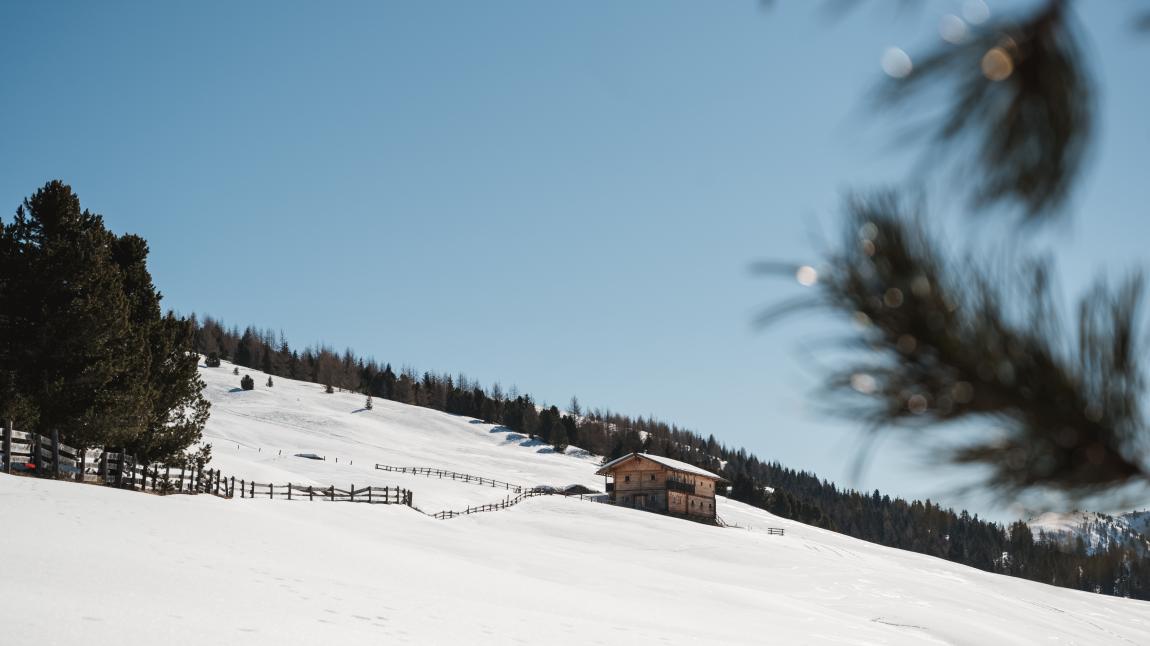 Retreats in and through nature
The different roles that we have to fulfill in everyday life can also be tiring: talking, planning, pursuing commitments, performing well, making and keeping appointments, being there for the family ... the list can be enriched with many more items.
The Lüsnerhof offers a variety of opportunities to get out of this confinement and find time for oneself, to feel oneself again, to no longer have to function, but above all to discover nature anew and to recognise the true beauty and greatness of life through this discovery.
- Lüsnerhof's ¾ nature gourmet board
- Use of the naturellness®Spa with its small-scale themed saunas, whirlpool baths, the bathhouses , cozy relaxing nieches and cold water natural pond.
- 1 Bath House ritual with floating in the saline water of the salt-grotto
- 4 snowshoe-hikes with equipment included
- Full-body massage with herbal aroma oils
- Musical entertainment with traditional music, piano bar, harp music and accordion
- Extensive range of gymnastics and holistic sessions such as yoga, Qi Gong, psychedelic breath, sound healing.