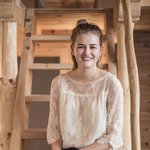 A little message from Lüsen
No guests in the house for soooooo long - that has never happened at the Lüsnerhof before.
This winter in particular, mother nature has been especially kind to us. The valley and the Luson Alp are covered in glorious white. How we would love to lace up our snowshoes together with you, dear guests, and trudge through the deep snow. Feel the wonderful silence, the fresh air and a great portion of vitamin D on your skin. Walk across meadows and forests and enjoy the freedom of nature.
We will certainly be able to share these heart-filling winter experiences with our guests again soon. Until then, here are a few impressions from the Lüsen Winter Wonderland.
See you very soon!