Four alpine elements
Earth, water, air, and fire
The power in our nature hotel is carried by the healing energies of the 4 alpine elements water, earth, air, and fire. Our direct contact with the origin of nature calms our thoughts and promotes happiness.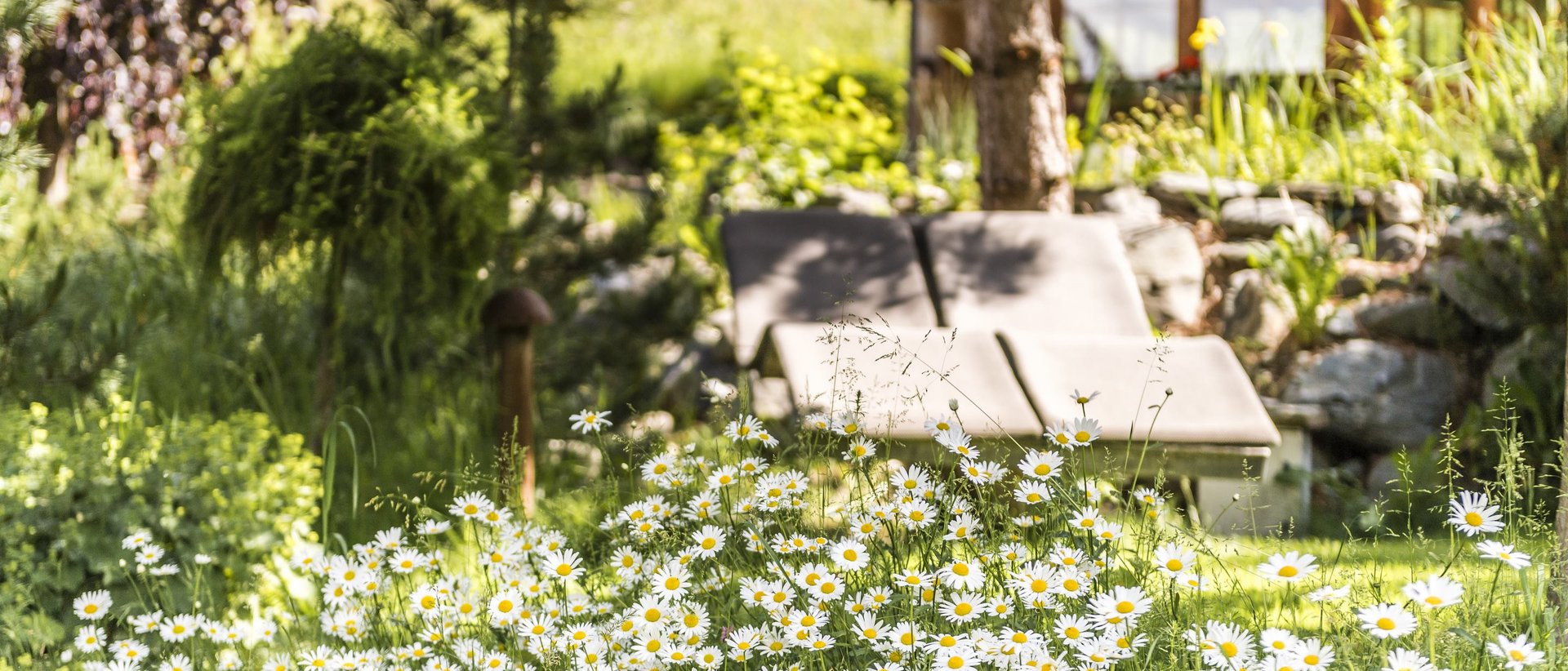 The Lüsnerhof was built from earth elements: dolomite rock from the Puez Geisler Nature Park, millions of years old Dolomite rock, massive Swiss stone pine and larch wood from the surrounding forests, atmospheric clay plaster walls, and high-quality natural materials characterise the building shell and the roomy redesign at the Lüsnerhof.
The element earth stands for security, durability, and peace. The earth is the fertile breeding ground that gives life and nourishment.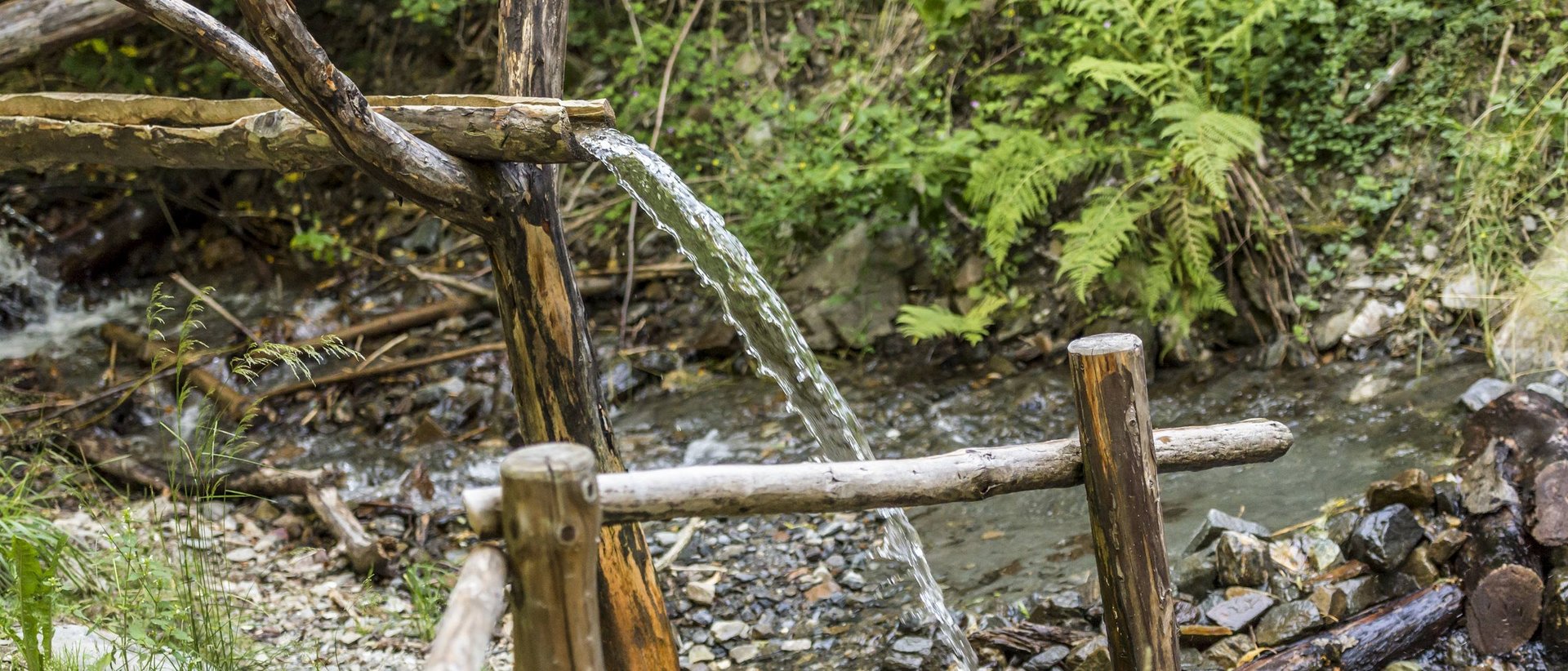 The Lüsnerhof is fed by clean, pure alpine spring water from the Lüsner Alm. Take a dip in the connected pool, outdoor whirlpools, and natural bathing pond that are filled with alpine spring water. Fill your glass with alpine spring water from the jug on your table. Go Kneipping in alpine spring water of the torrent. Clean your body with alpine spring water in your bathroom.
Water symbolises change and vitality.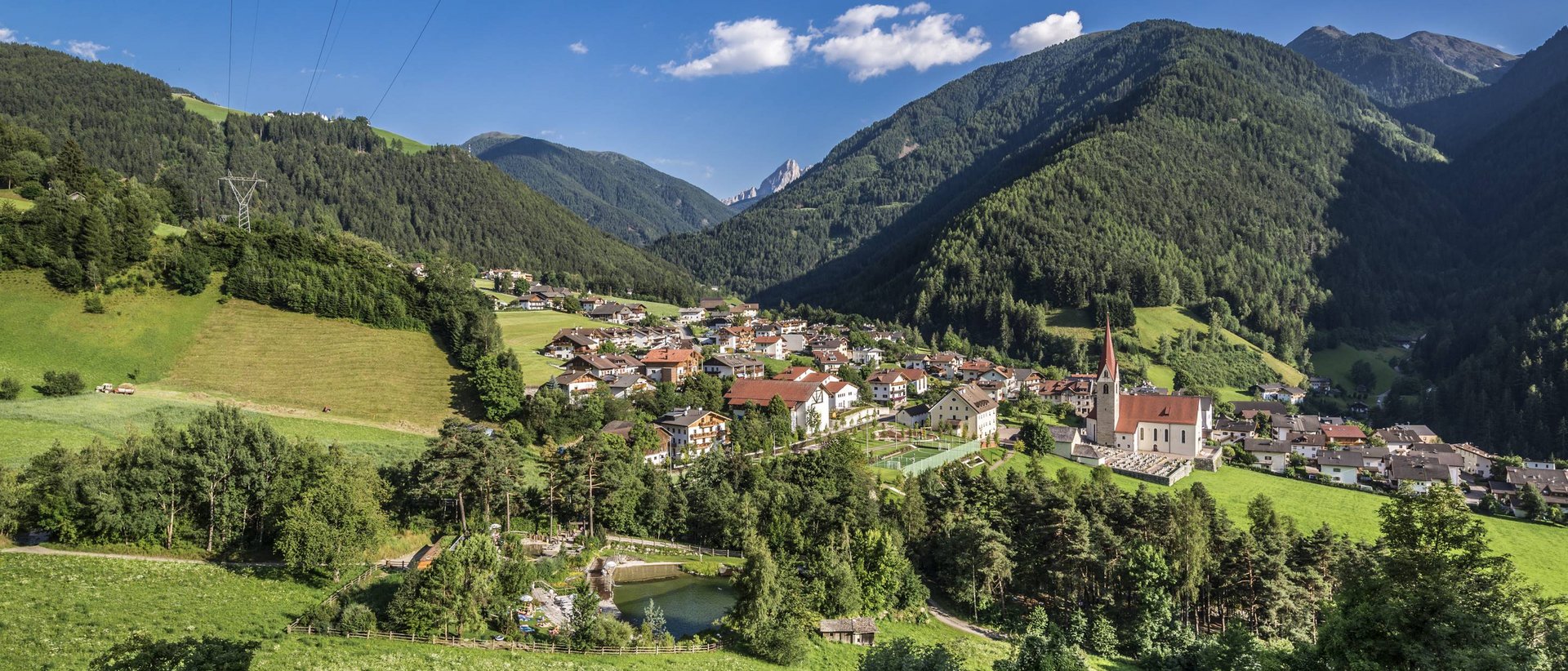 At the Lüsnerhof people breathe fresh, crystal-clear air at 1,100 m above sea level. In purely medical terms, this altitude makes it one of the regions with the best air. The healthy air at the Lüsnerhof and its Naturellness®Area is enhanced by its location amidst mountain meadows and coniferous forests.
The element air stands for everything fleeting, for spontaneity, flexibility, and constant exchange.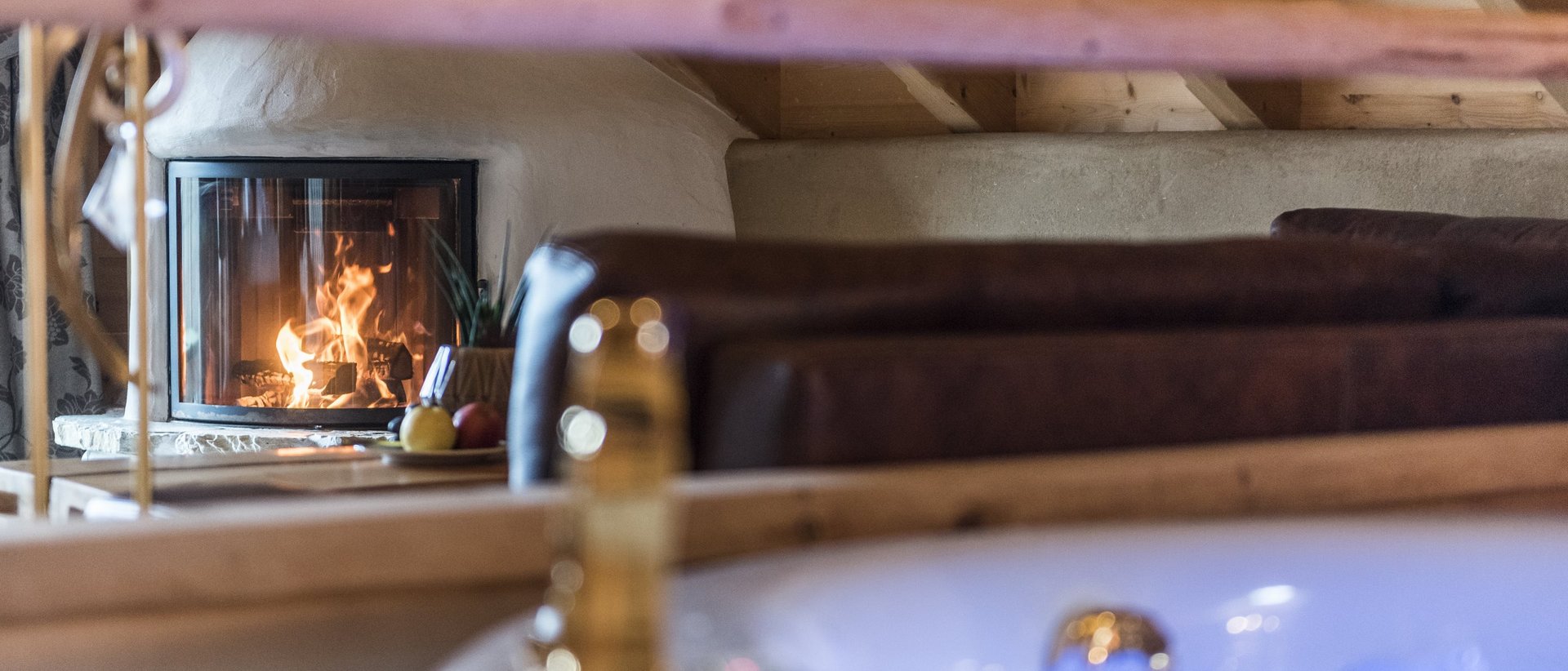 Numerous open fireplaces in the rooms und plenty of sunshine stand for the element of fire at the Lüsnerhof.
It symbolises passion, warmth, energy, and dynamism.
The power of the four alpine elements
You can experience the four alpine primeval elements and their beneficial power not only when hiking under the open sky, but also in the baths, saunas, Stuben, wellness and relaxation islands – whether you are resting or active, by day or by night.