incl. 3/4 nature gourmet board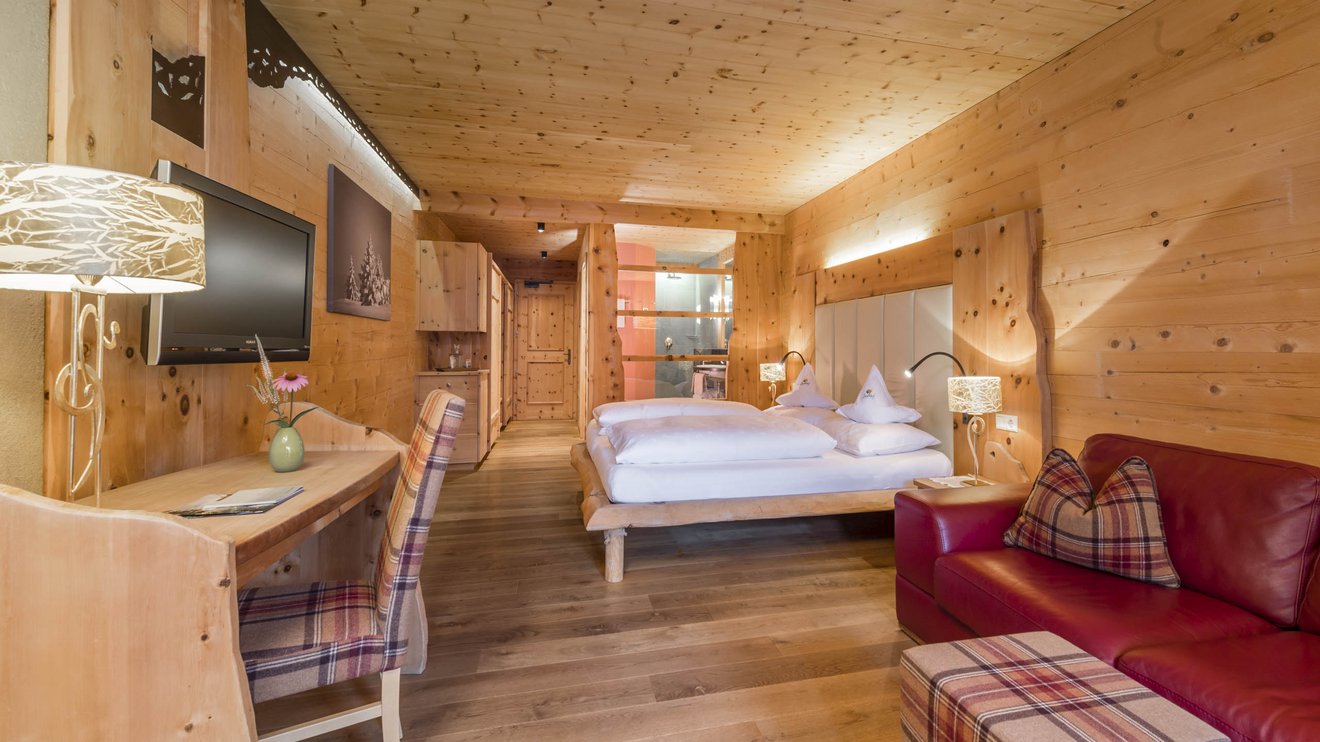 • Latexmatratze & Natur-Federbetten
• Massive Zirmholztäfelung
• Lehmputzwände
• Frisches Almquellwasser
• Südbalkon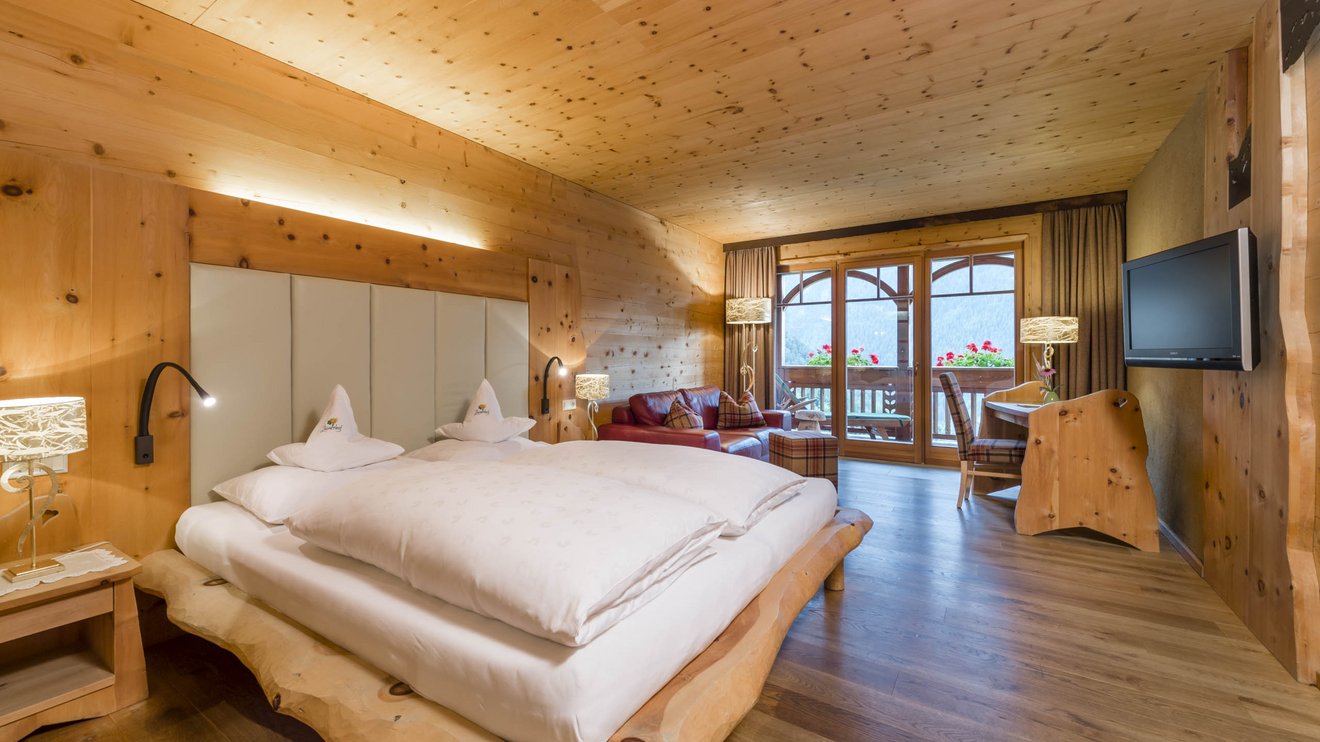 • Latexmatratze & Natur-Federbetten
• Massive Zirmholztäfelung
• Lehmputzwände
• Frisches Almquellwasser
• Südbalkon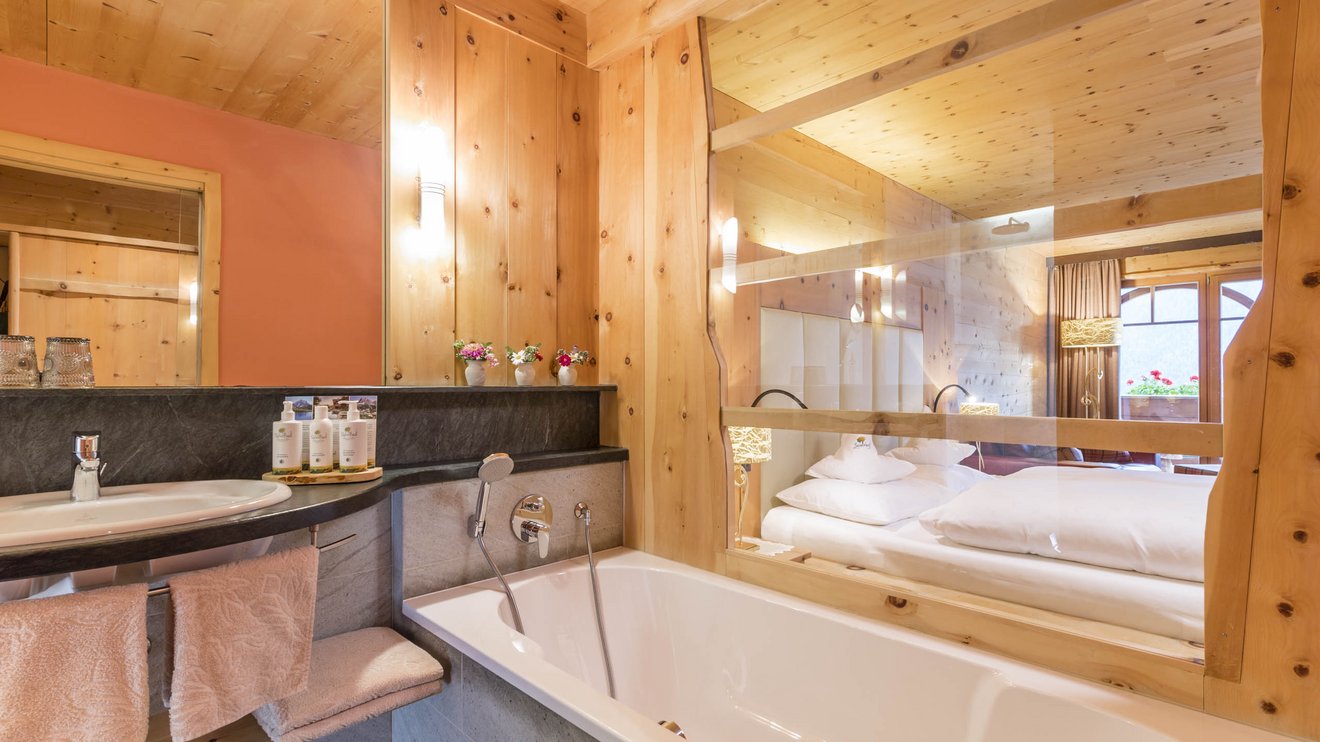 • Latexmatratze & Natur-Federbetten
• Massive Zirmholztäfelung
• Lehmputzwände
• Frisches Almquellwasser
• Südbalkon
For couples, with wonderful Swiss stone pine scent
The Zirm Suite has a modern design, is furnished entirely in fragrant Swiss stone pine wood, and offers a particularly high sleeping comfort. On the spacious south-facing balcony you can enjoy a wonderful view of the valley.
This room features:
Spacious living area
Leather couch
Latex mattresses
Open marble bathroom
Bathtub or shower
WC
Hairdryer
Partly with bidet
Satellite TV
Telephone
Safe
South-facing balcony
No pets allowed
Just a moment - the content is loading...