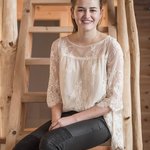 New in our holistic programme: Psychedelic Breath®
A breathing practice for extraordinary experiences of consciousness.
A large part of our thoughts is stuck in ingrained patterns and shaped by experiences from the past. PSYCHEDELIC BREATH® helps you to question existing thought structures in order to recognize new possibilities.
The breathing practice with the accompaniment of electronic beats changes the frequency range of your brain waves from beta to alpha. You step out of everyday thinking and into a deeply meditative but highly creative state of consciousness.

THE EFFECT
Emotional Effects
You free yourself from toxic emotions - lift your mood
Physical effects
Stress is reduced - "overthinking" and "overdoing
- Your focus is activated - better sleep
Spiritual effects
A feeling of freedom of the mind - increased mindfulness
We are very excited to introduce this unique breathing practice to our guests from now on. The session always takes place on Wednesdays from 5 pm.