incl. 3/4 nature gourmet board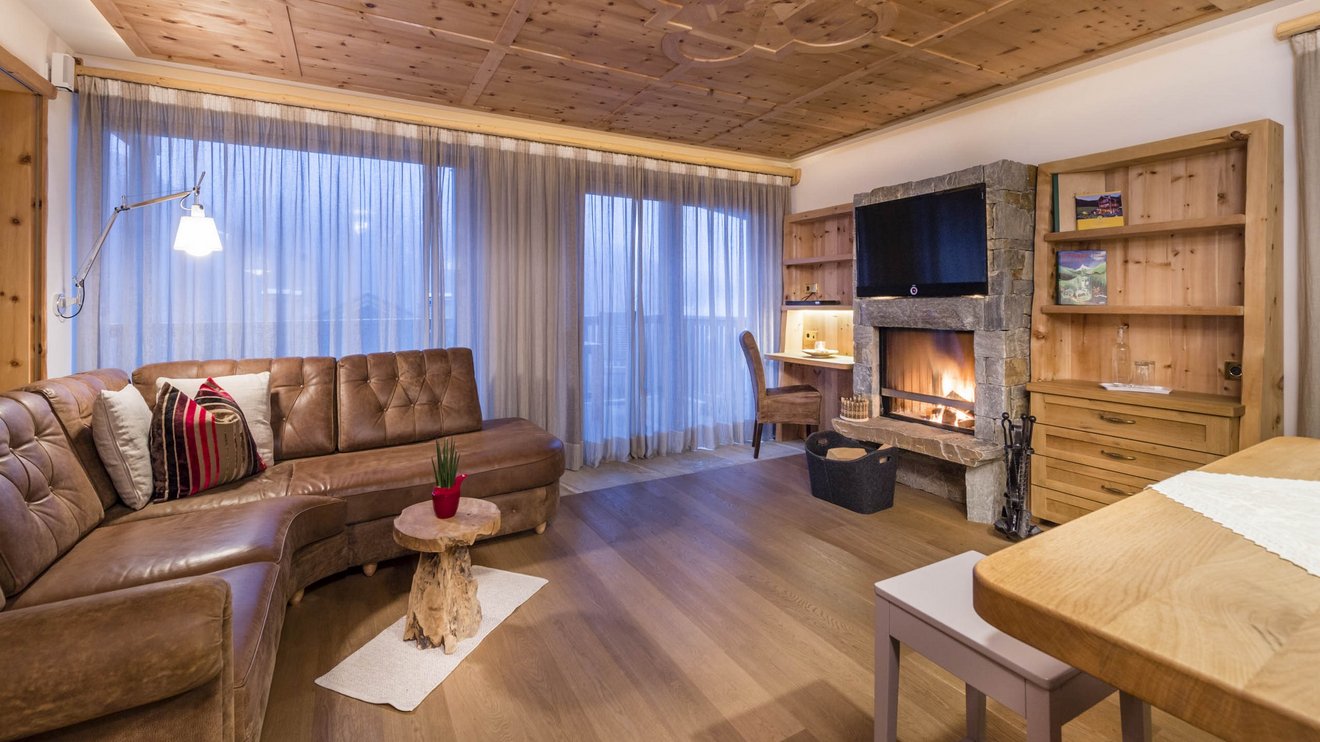 • Massive Zirmholztäfelung
• Lehmputzwände
• Naturholzboden
• Latexmatratze & Natur-Federbetten
• Frisches Almquellwasser
• Whirlwanne
• Sauna
• Offener Kamin
• Küchenzeile
• Wohnzimmer
• Südbalkon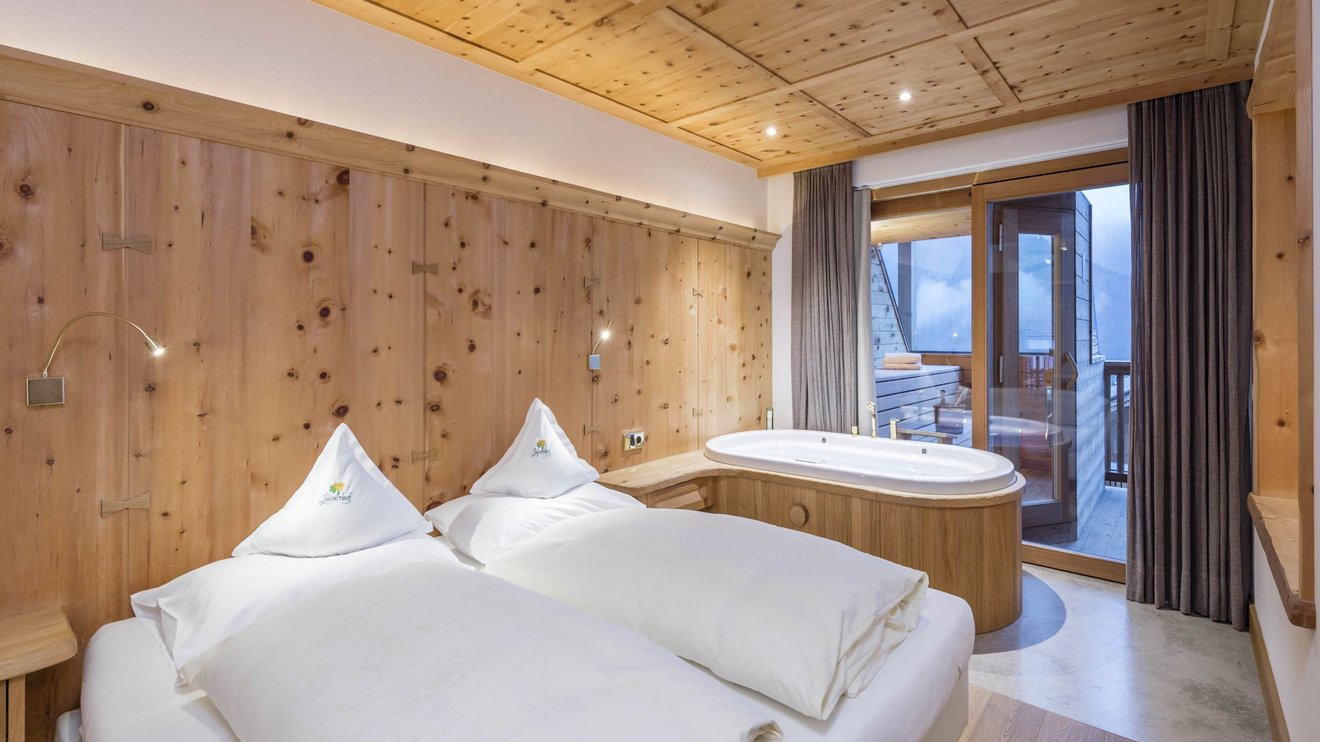 • Massive Zirmholztäfelung
• Lehmputzwände
• Naturholzboden
• Latexmatratze & Natur-Federbetten
• Frisches Almquellwasser
• Whirlwanne
• Sauna
• Offener Kamin
• Küchenzeile
• Wohnzimmer
• Südbalkon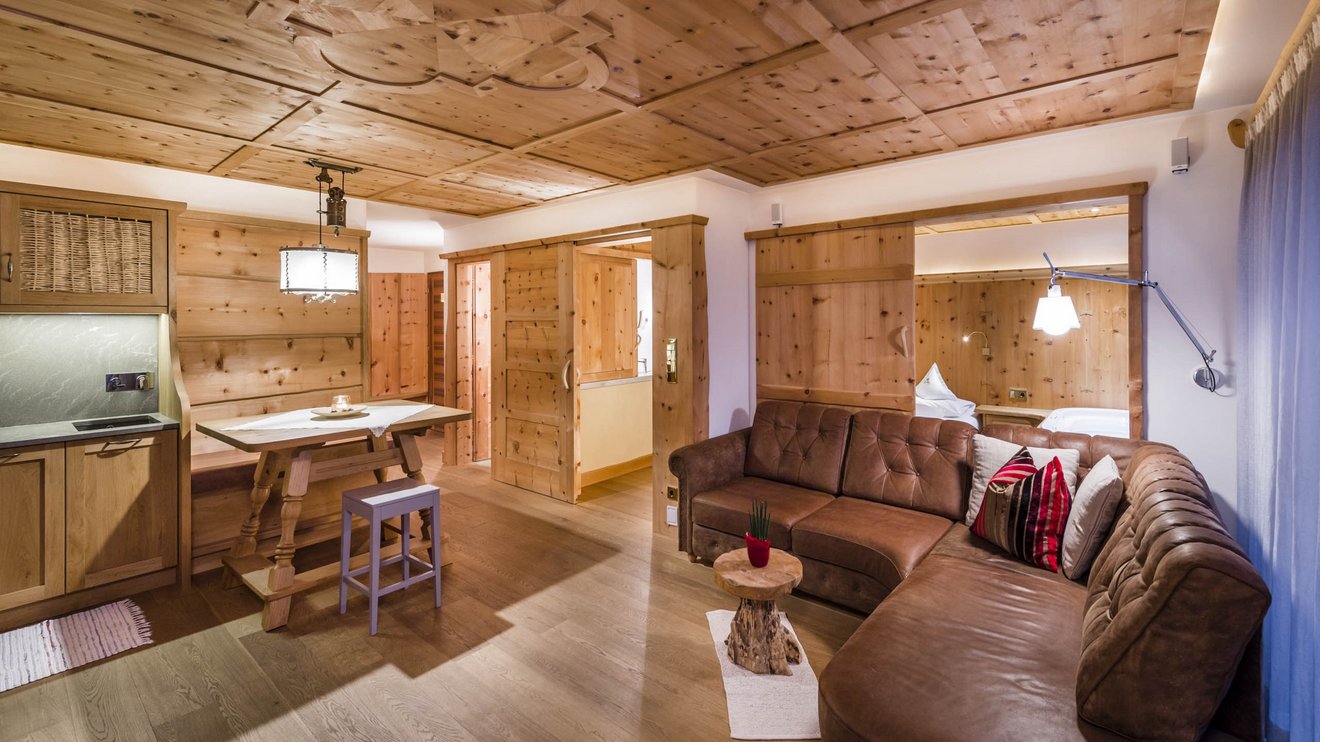 • Massive Zirmholztäfelung
• Lehmputzwände
• Naturholzboden
• Latexmatratze & Natur-Federbetten
• Frisches Almquellwasser
• Whirlwanne
• Sauna
• Offener Kamin
• Küchenzeile
• Wohnzimmer
• Südbalkon
In the Alma Nature Residence
This spacious suite is located in the Alma nature residence, approx. 150 metres below the Lüsnerhof, and offers plenty of space in the bedrooms with Swiss stone pine panelling and in the luxurious living room with open fireplace. You can relax in the whirltub for two people and in the bio sauna and Finnish sauna with a view over the Lüsen valley.
For reservations including breakfast, afternoon buffet, and use of the Naturellness®Spa at the Lüsnerhof (without dinner), we deduct €30.00 per person from the ¾ board rate.
This apartment features:
Kitchenette with dishwasher and oven
Two separate bedrooms
Latex mattresses
Whirltub
Bio sauna & Finnish sauna
Luxurious marble bathroom
WC, bidet, and shower
Hairdryer
Satellite TV
Telephone
Safe
Balcony/Loggia
Private garage parking space
Just a moment - the content is loading...