incl. 3/4 nature gourmet board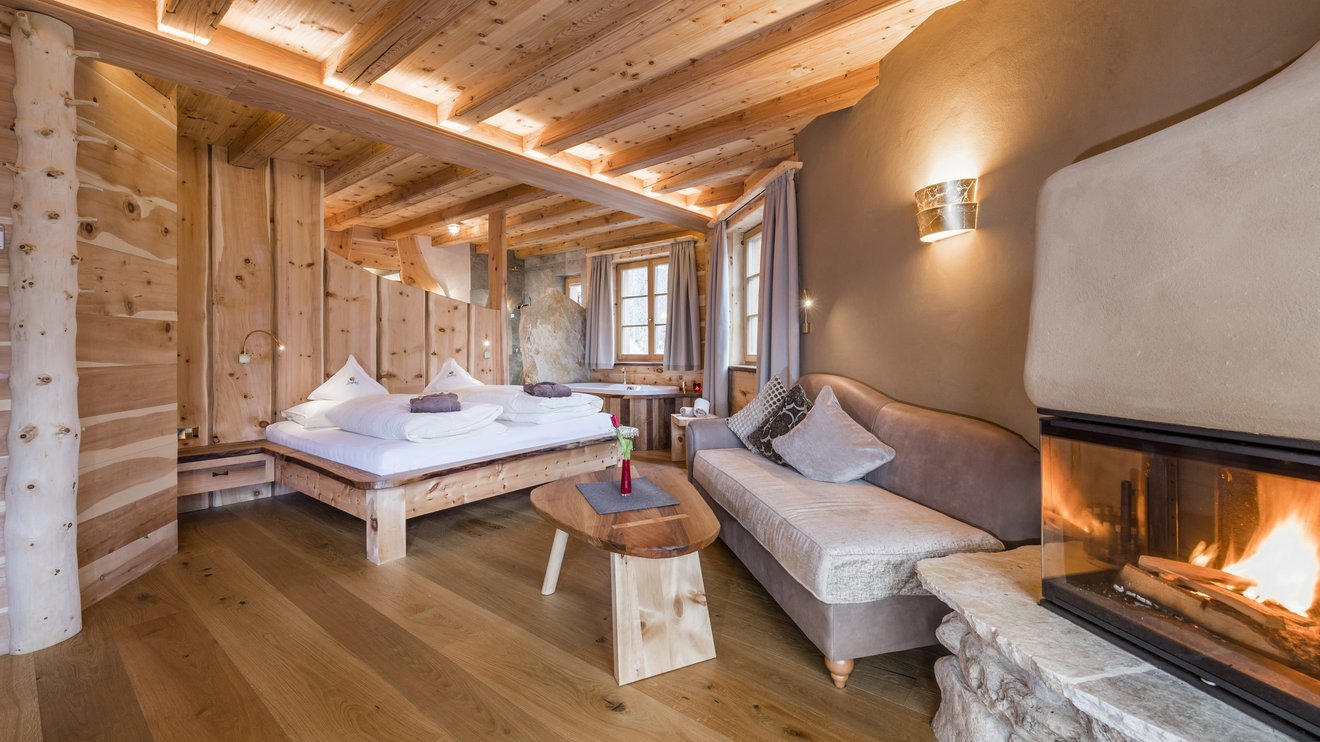 • Massive Zirmholztäfelung
• Lehmputzwände
• Naturholzboden
• Latexmatratze & Natur-Federbetten
• Frisches Almquellwasser
• Whirlwanne
• Offener Kamin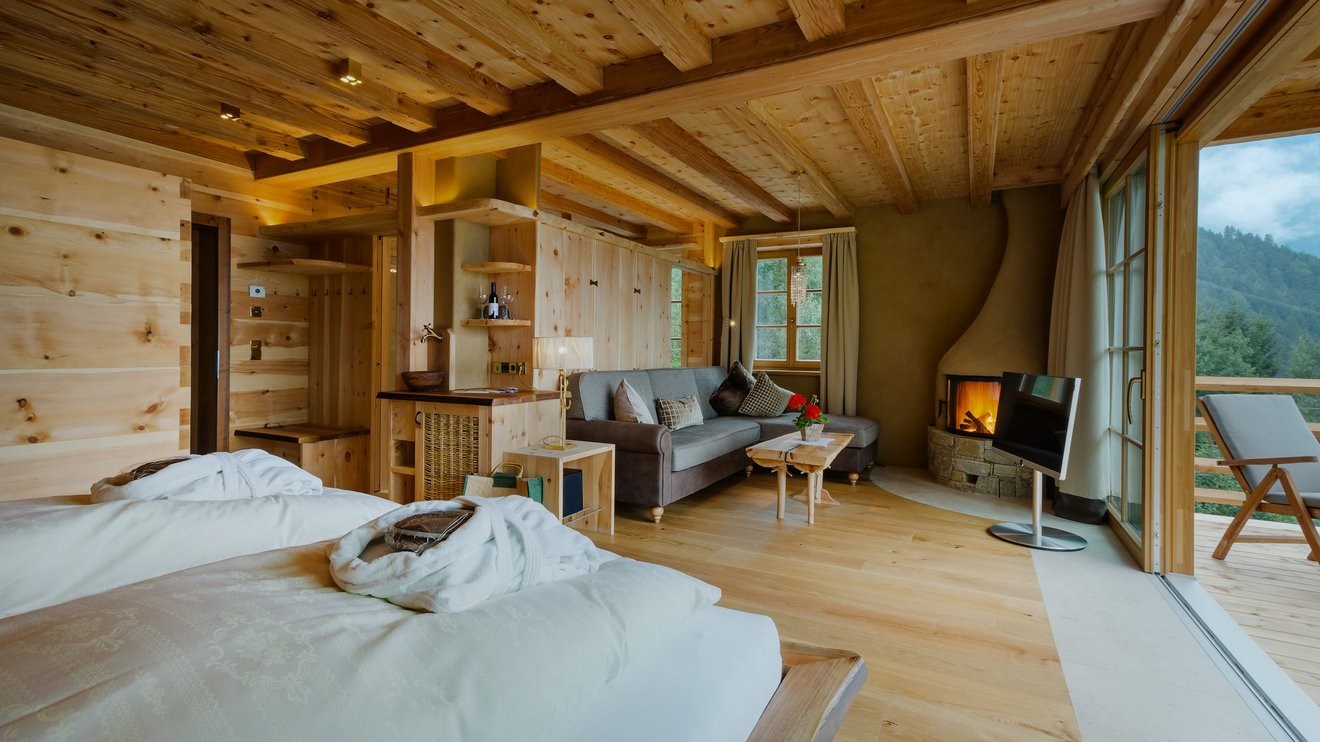 • Massive Zirmholztäfelung
• Lehmputzwände
• Naturholzboden
• Latexmatratze & Natur-Federbetten
• Frisches Almquellwasser
• Whirlwanne
• Offener Kamin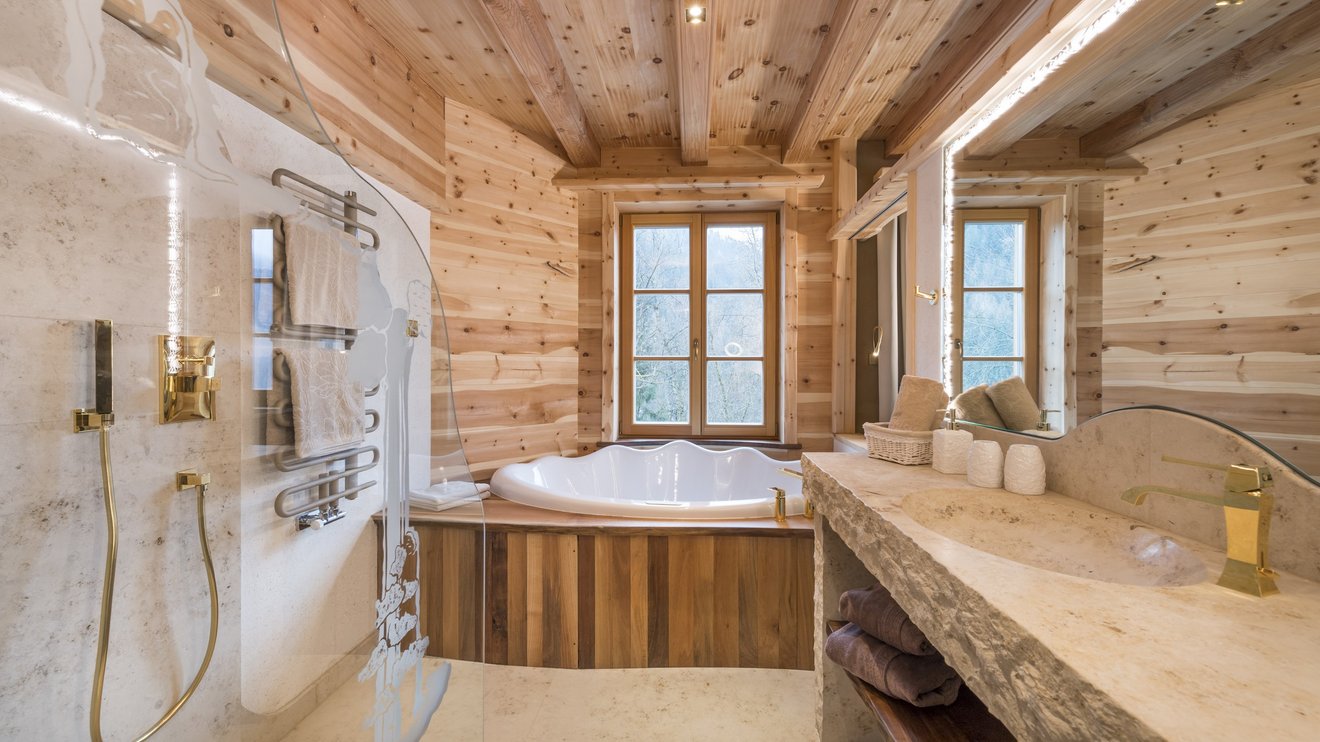 • Massive Zirmholztäfelung
• Lehmputzwände
• Naturholzboden
• Latexmatratze & Natur-Federbetten
• Frisches Almquellwasser
• Whirlwanne
• Offener Kamin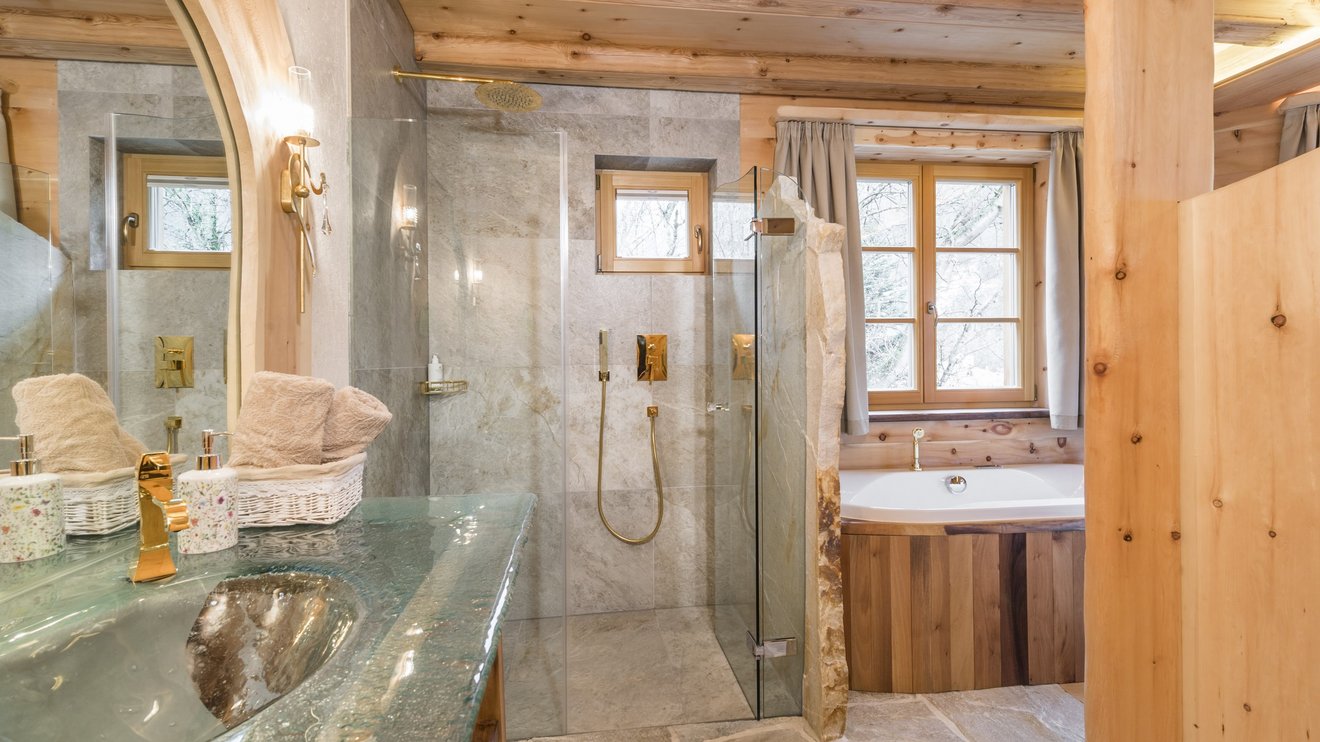 • Massive Zirmholztäfelung
• Lehmputzwände
• Naturholzboden
• Latexmatratze & Natur-Federbetten
• Frisches Almquellwasser
• Whirlwanne
• Offener Kamin
For couples, particularly romantic
This suite is located in the bath house, approx. 50 metres from the hotel in the garden. It is completely panelled and furnished with Swiss stone pine wood. The large balcony overlooks the garden with natural pond as well as the Lüsen valley. When staying in this suite, you have a reserved parking space in the garage at your disposal. The wellness areas of the bath house are available to you day and night free of charge.
This room features:
Living area
Bedroom
Latex mattresses
Open fireplace
Bathroom with shower
Separate WC
Hairdryer
Satellite TV
Telephone
Safe
Spacious balcony
No pets allowed
Just a moment - the content is loading...