The unique hiking hotel in the Dolomites
Certified high quality
Our hotel in the Dolomites is a member of theWanderhotels and has received the highest award: "5 moutain crystals". These stand for the high-quality premises and an comprehensive deluxe hiking service.
In our hiking hotel in South Tyrol, we offer you all services for a truly tailor-made hiking holiday:
One of the most experienced hiking hotels in Europe for 40 years.
The first of all Wanderhotels – best alpine to be awarded "5 mountain crystals", the highest recognition
The "Wanderschule Lüsnerhof" offers ten guided theme hikes per week.
Snowshoe hikes with transfer, equipment rental, and, in some cases, stop at the hotel's alpine hut (€17.00 fee)
In the hotel's hiking guide, guests receive a wealth of useful information for their hiking holiday in the Dolomites.
The gentle and windless Lüsner Alm stretches from Zumis to the Sass de Putia/Peitlerkofel in the Puez Geisler Nature Park and is one of the most extensive hiking areas in the Dolomites.
In only ten minutes by car from the Lüsnerhof there are five starting points with parking spaces for over 25 hiking routes.
Rental of hiking equipment (poles, rucksacks)
Sign-posted Nordic Walking trails of varying degrees of difficulty
On request, the guest receives individual tour advice including information and map material, shoe room for depositing, cleaning, washing, and drying hiking boots
Small hiking assortment in the hotel's own shop "s'Ladele"
Free transfer service for guided hikes in the Lüsen valley in summer
Individual hiking transfer: from €5.00 per person. The hotel's shuttle service takes you from our hiking hotel in South Tyrol to the desired starting point around Lüsen.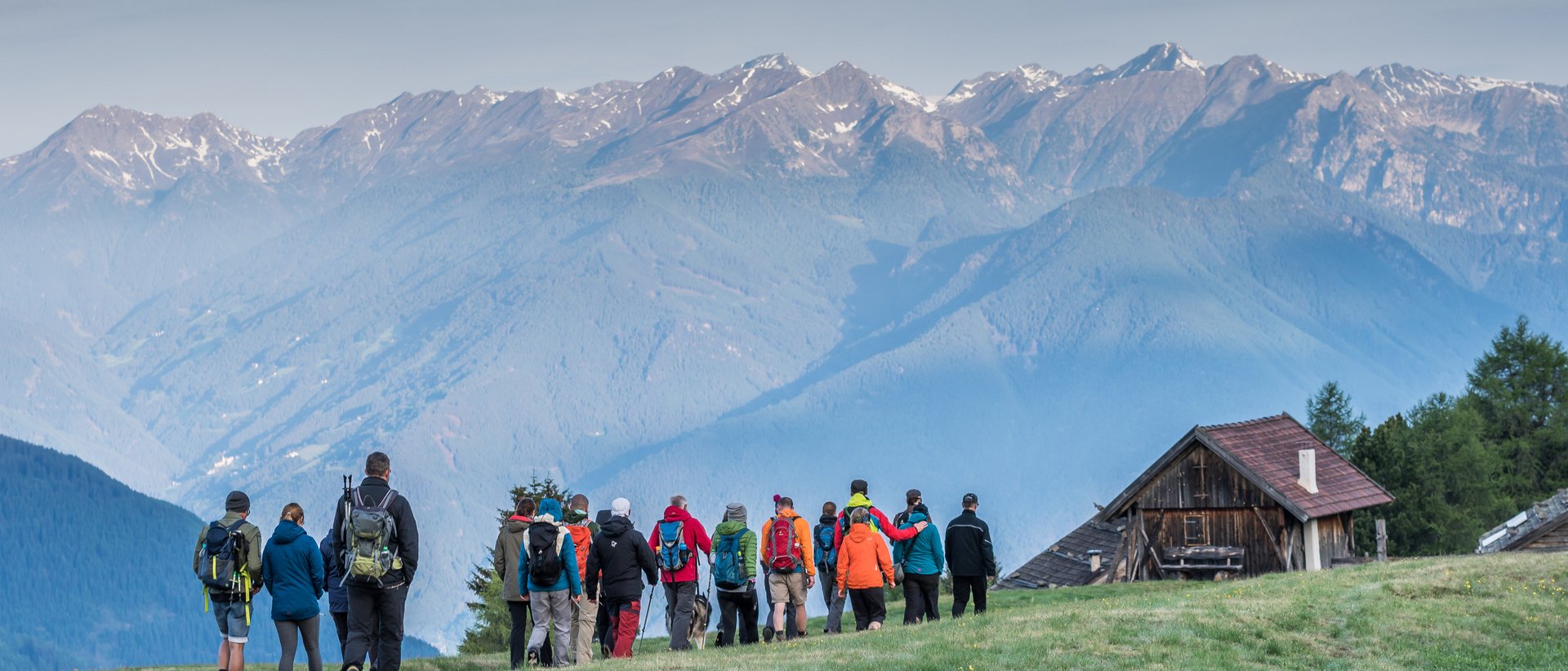 Hiking: calming & invigorating