Snowshoeing in South Tyrol
Quiet nature experience off the slopes
Our hotel in the Dolomites offers ideal conditions for snowshoeing in South Tyrol: the gentle mountain pastures, the snowy peaks of the Lüsner Alm, and the quiet coniferous forests with feeding troughs and shy deer and chamois invite you to experience silence and winter romance in a deeply snow-covered landscape, while short driving times, safe terrain, and a multitude of tours perfectly complement the fantastic snowshoeing experience.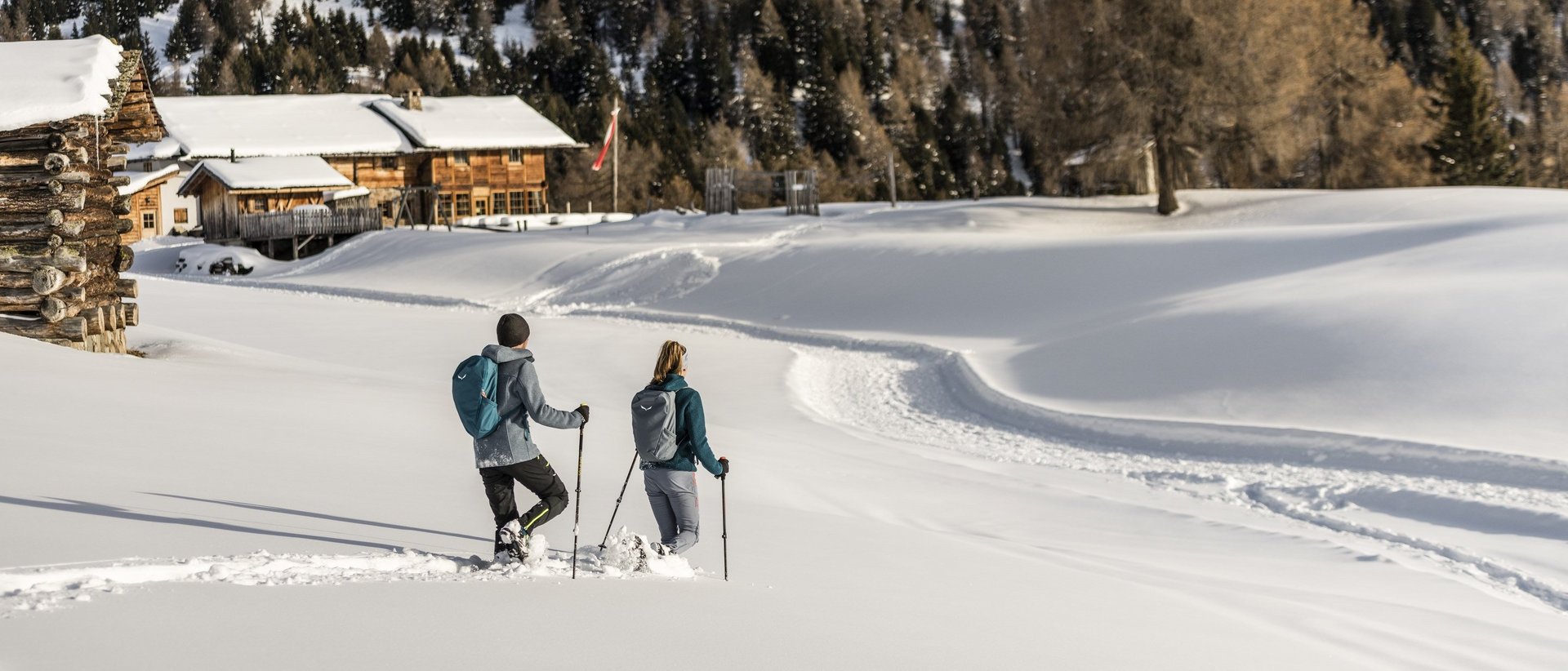 The specialist for snowshoeing in South Tyrol
The Lüsnerhof is a real pioneer when it comes to snowshoeing in South Tyrol. Elven guided snowshoe hikes of varying degrees of difficulty that lead to wildly romantic spots and scenic peaks are part of the weekly programme of our hotel in the Dolomites.
Decades of experience help host Franz and the local hiking guides Robert and Manni accompany the guests of the Lüsnerhof to the most beautiful places on the Lüsner Alm and the Puez Geisler Nature Park.
We highly recommend using our comprehensive snowshoe hiking service:
Guided snowshoe hikes with transfer, rental of snowshoes and equipment, some wdith break in our Alpine hut or summit picnic (fee €15.00).
Snowshoeing has a long tradition in my family. In the 1970s my brother and I used simple wooden snowshoes to walk through the deep snow, reach the Gargitterhof farm, and then bring the hay down to the valley on a sledge.