Nature holiday in South Tyrol
Our Naturellness®Philosophy
Naturellness®, the nature holiday in South Tyrol, stands for unique well-being in and from nature. Draw from it, give to it, be with it – nature is the elixir of life at the Lüsnerhof. The unique Naturellness®Philosophy was born from its original strength, from its understanding, its respect, and its respectful treatment ... and it can be understood as a declaration of love for nature.
The rooms and suites, saunas and baths, parlours and wellness oases, natural areas and hikes on the Lüsner Alm, provide the human soul – whether it is being active or relaxing – with healing energies, strength, and a feeling of well-being by day and by night.
The 8 building blocks of the Lüsnerhof's Naturellness®Philosophy for you to read about: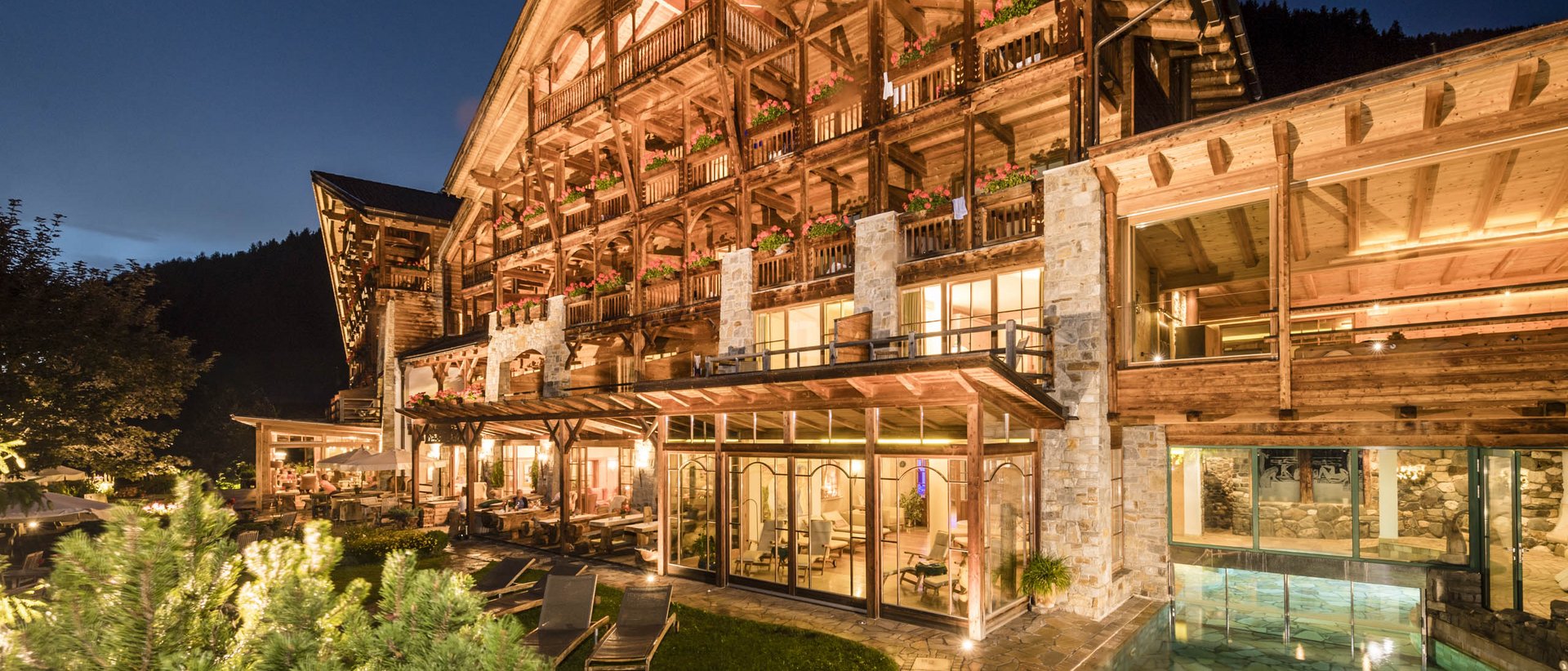 1. Alpine organic construction
from millions of years old dolomite rock, Swiss stone pine and larch wood from the Lüsen forests, Laas marble, clay plaster walls, high-quality natural materials ...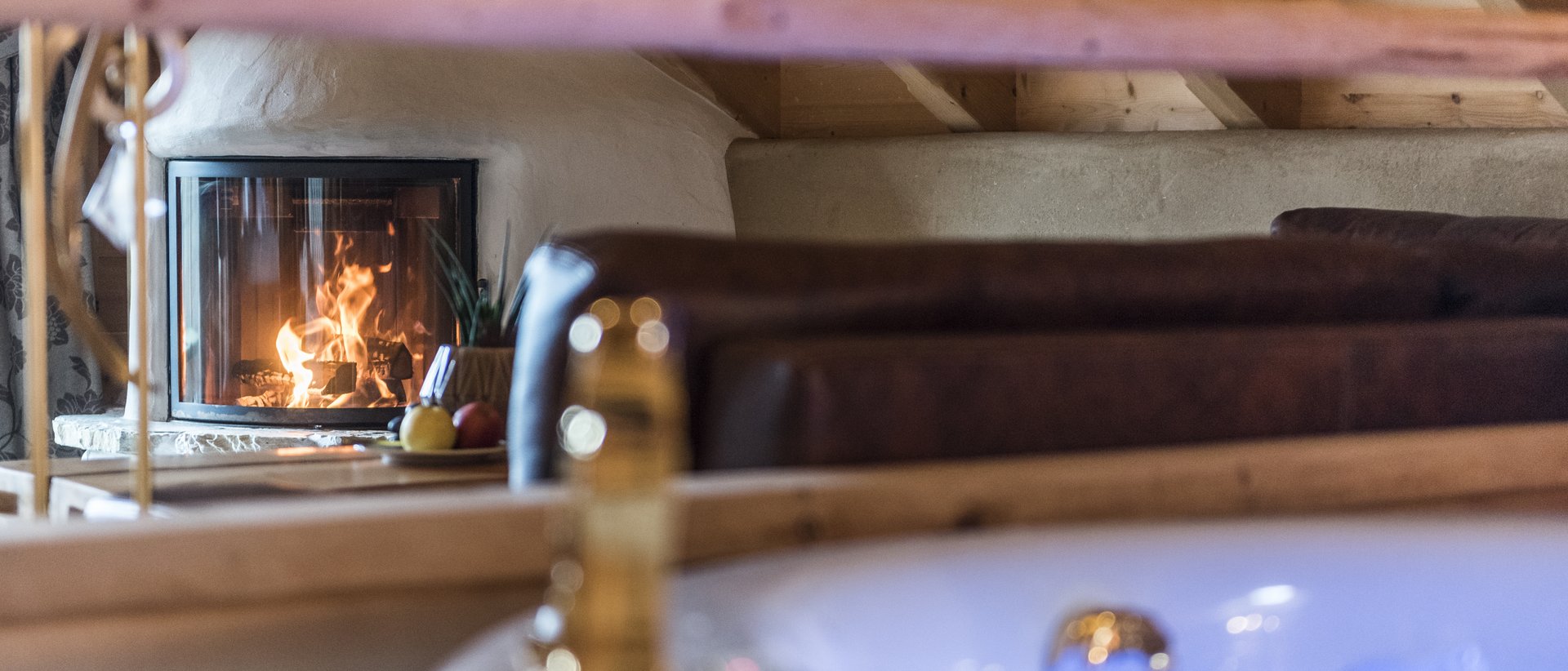 2. The four alpine elements
Alpine spring water, earth elements, crystal-clear air, and fire flow harmoniously into each other and create healing powers ...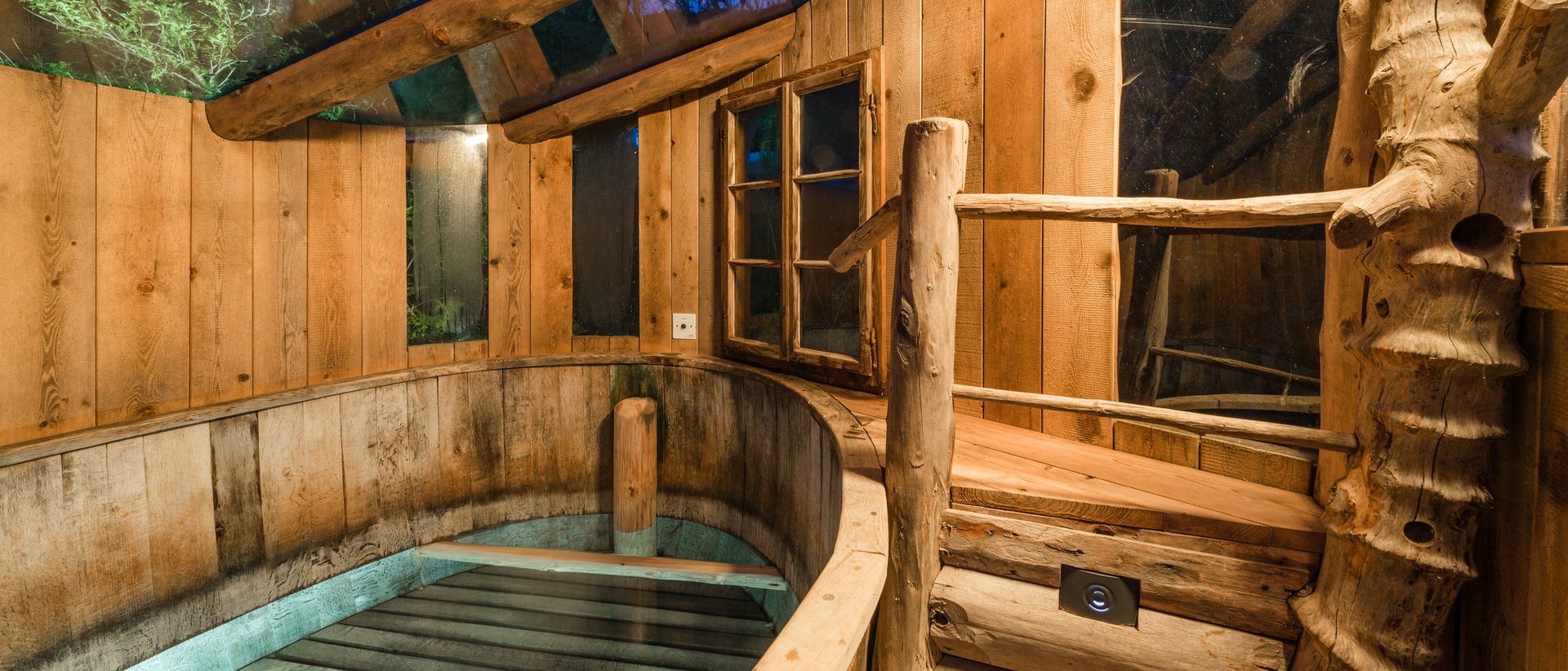 3. The extensive Naturellness®Spa
with LüsnerBadl, bath houses, and WaldbadPromenade which features the SaunaPromenade …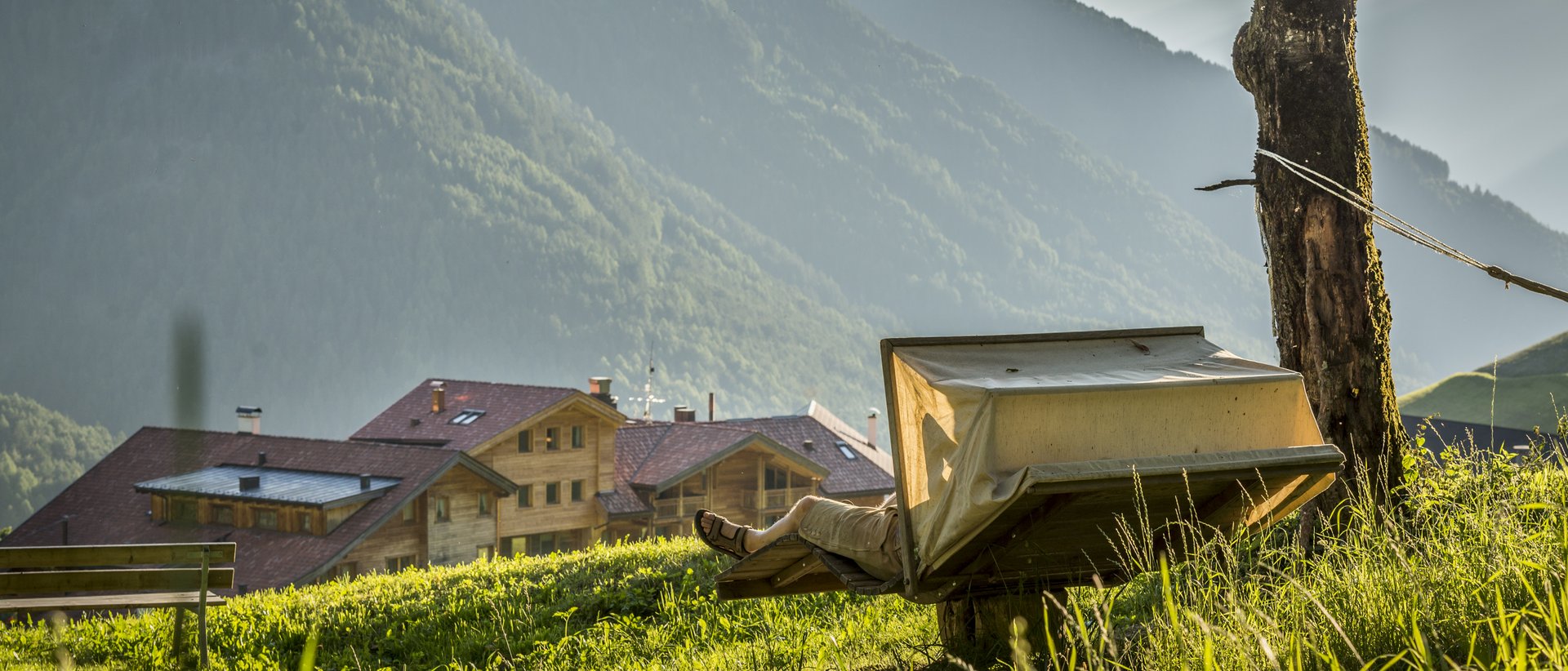 4. The windless, quiet location with mild, sunny climate
at the end of the Lüsen valley in the Dolomites is the ideal setting for a naturellness® holiday ...
5. The hiking paradise of the Lüsner Alm and Puez Geisler Nature Park
In all 4 seasons the Lüsnerhof offers a varied hiking programme with snowshoeing in winter and alpine pasture hikes, summit tours, and high moor walks in summer ...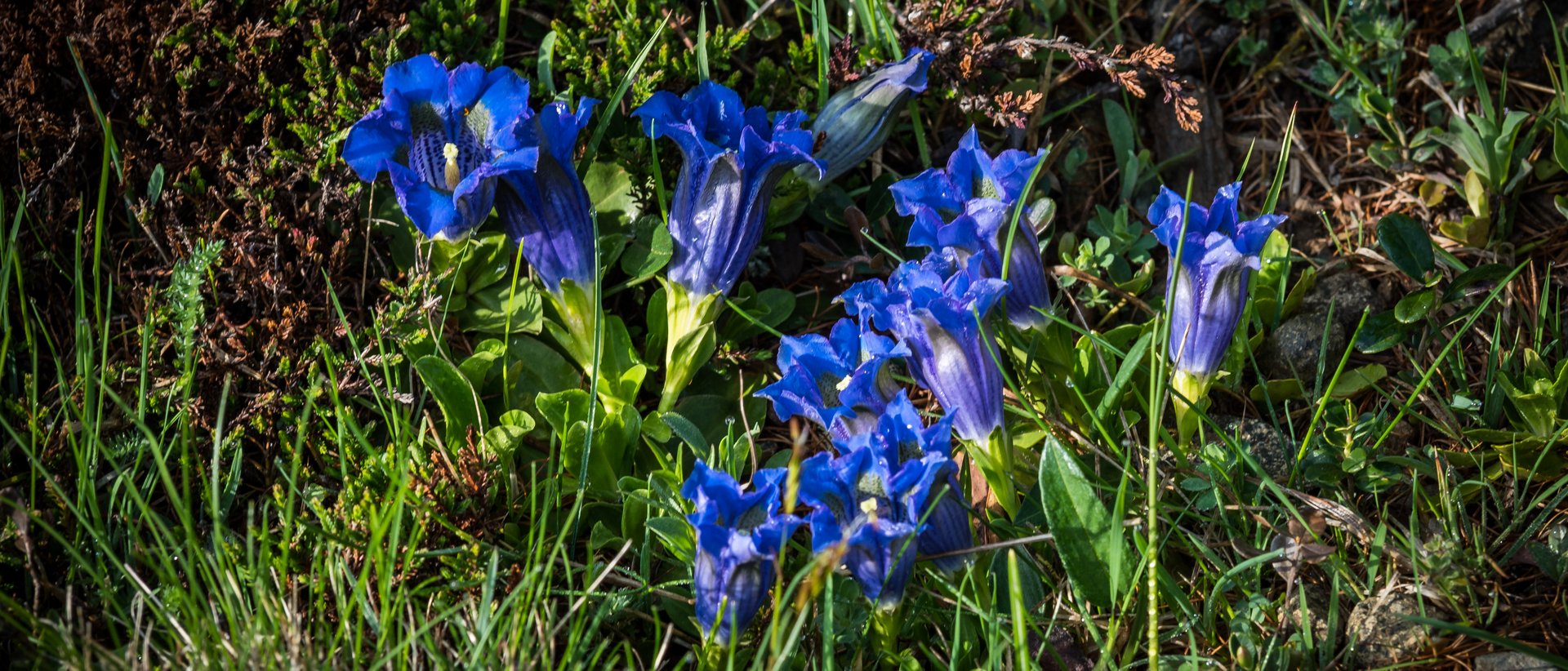 Even in 100 years, gentians and alpine roses will bloom and fill the air with their scent as they do today ...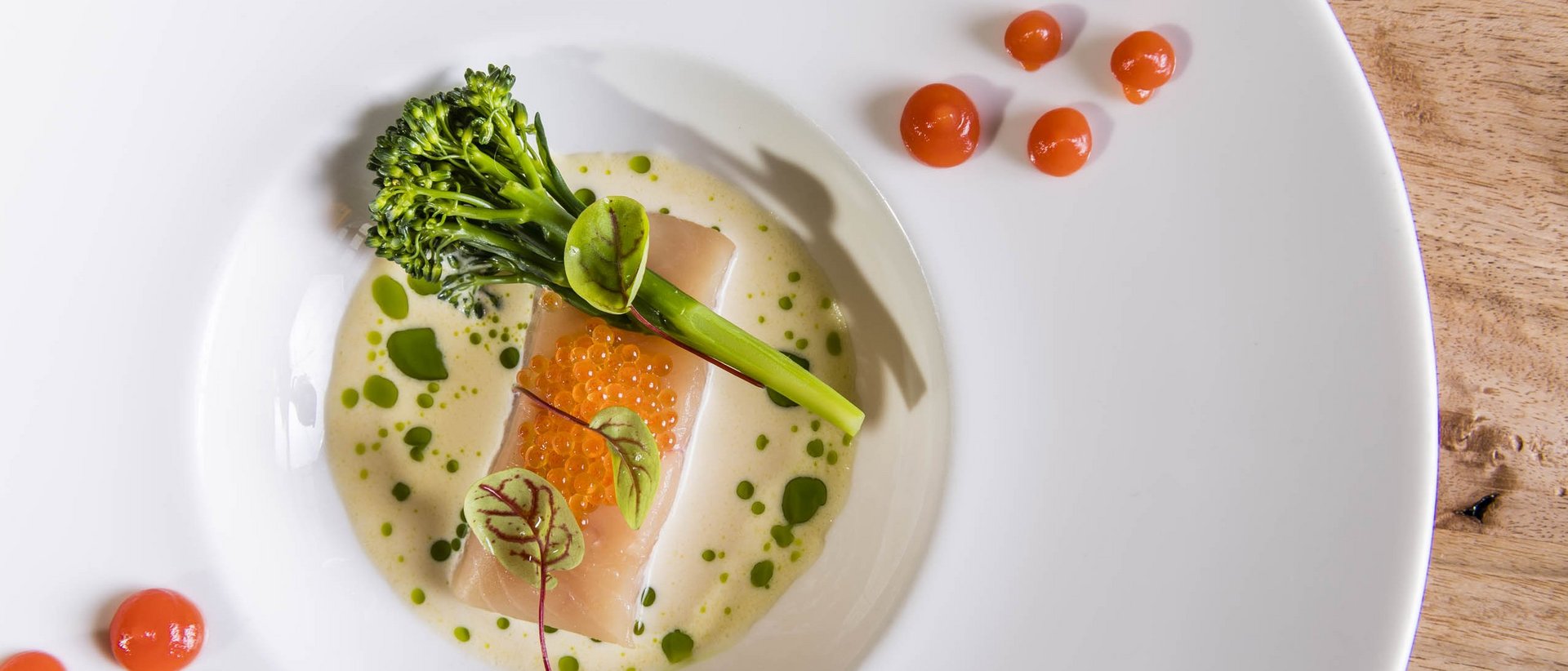 Light cuisine, healthy herbs from our own garden, and regional as well as seasonal products make for deliciously colourful feasts for the palate ...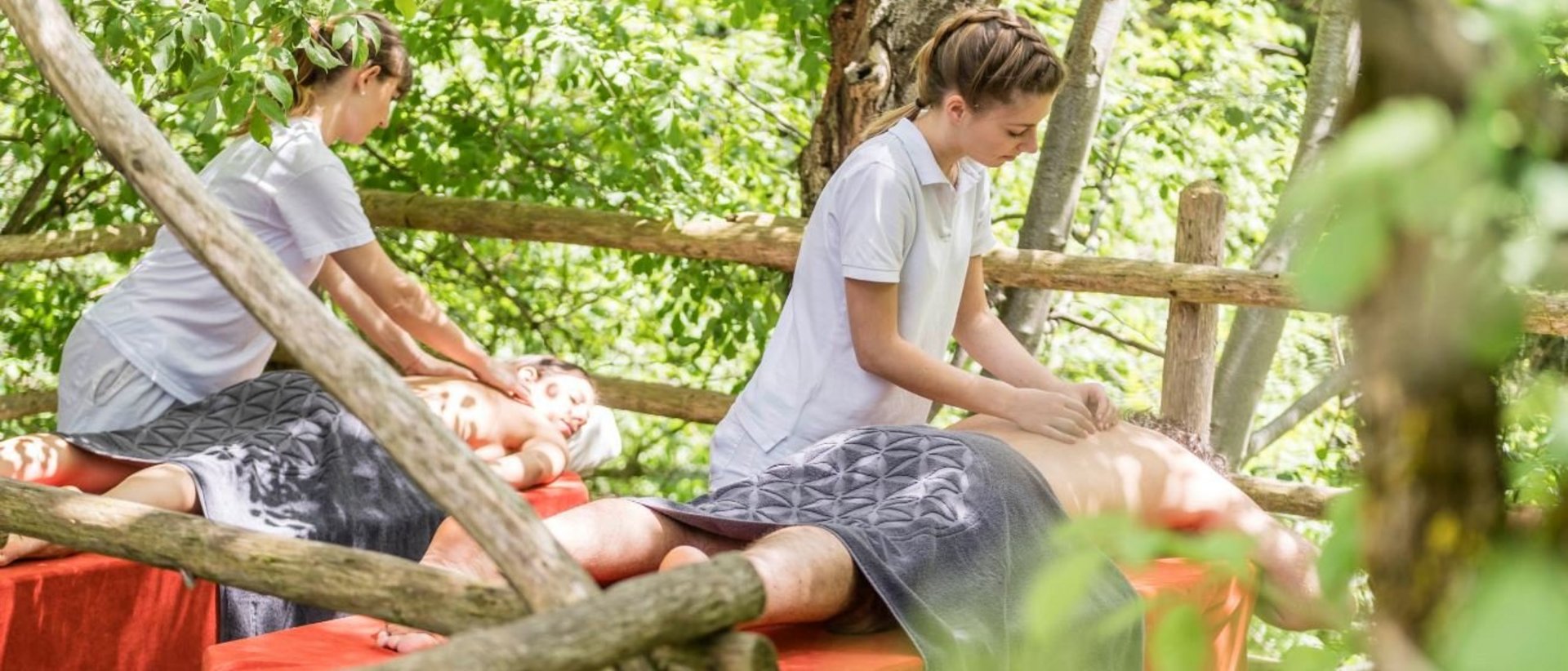 Wellness treatments in the LüsnerBadl and in the Quarzit and Terra bath houses; brine tubs, Qigong, yoga, and more in the WaldbadPromenade, daily guided hikes, wine tastings, music evening with harp and piano …
In the rooms and suites, in the saunas and baths, in the parlours and wellness oases, outdoors and on the Lüsner Alm at the end of the valley – beneficial healing energies flow everywhere. They give our soul strength and harmony, whether we are resting or being active, by day or by night. Let go and place yourself completely in the lap of Mother Nature.
Our Naturellness®Philosophy