Lüsen in South Tyrol: enchanting & sunny
Holiday in Lüsen: a summer & winter fairytale
The small village of Lüsen in South Tyrol, a picturesque mountain village at 1.000 metres above sea level, enchants everyone who visits it. The village is nestled amidst meadows and features several traditional farms, which characterise the townscape. About three quarters of the municipal area of Lüsen in South Tyrol are occupied by extensive alpine pastures and forests, including the unique Lüsner Alm. About 1,500 people live on this paradisiacal spot of earth near Brixen. Fortunately, tourism in Lüsen has literally remained gentle. Little traffic, noise, and exhaust fumes make a big contribution to soft tourism. Thanks to the roads and forest roads with very little traffic, the Lüsen valley is ideal for e-biking.
In addition to the lovely, unspoilt nature, a natural bathing pond for families with spring water from the Lüsner Alm makes a name for itself.
Lüsen: Exploring South Tyrol from ist most beautiful side
Lüsen and the Lüsen valley are a real treasure trove for all those who are looking for nature and tranquillity. A holiday in Lüsen offers almost endless possibilities for hiking and exploring nature. Leisurely strolls, alpine hikes, and summit tours in summer; snowy excursions and snowshoe hikes in winter; natural beauty all year round; the scent of wild anemones and alpine roses; feeding troughs covered in deep snow in the coniferous forests – this is Lüsen, the hiking valley in South Tyrol at the gateway to the UNESCO World Heritage with the fairytale Puez Geisler Nature Park and the endless expanse of the Lüsen alps.
The bishop's town of Brixen looks back on more than thousand years of history, making it one of the oldest towns in all of Tyrol. A stroll through the medieval pergolas and alleys of the old town, the Cathedral of Brixen with its stunning cloister, and a visit to the nearby Neustift monastery embedded in vines make a stay at Lüsnerhof wonderfully varied.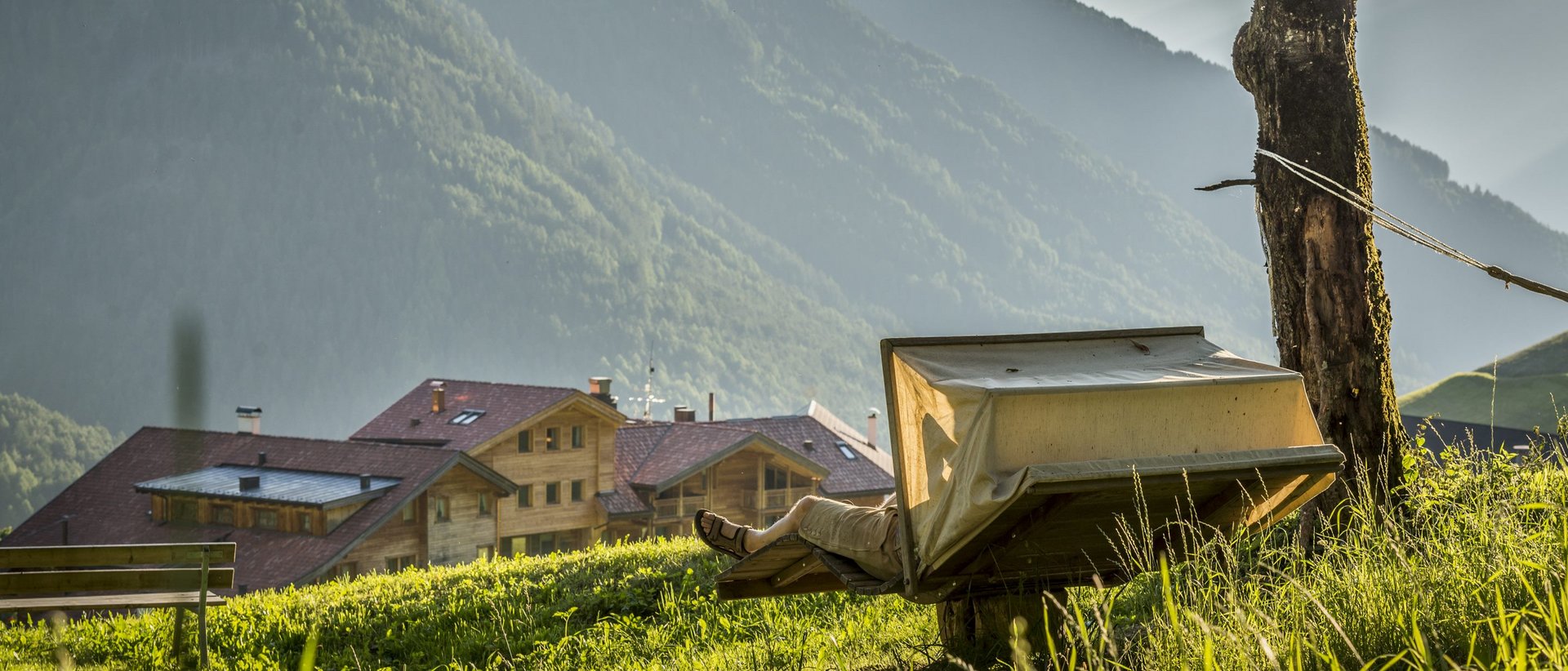 Meadows, forests, sunshine
The fan of colours unfolds here so clearly and purely. All contrasts flow harmoniously into each other. Nowhere in this landscape a brusque movement, nowhere a torn line. As with round, calm writing, nature has written the word peace into the world with colourful letters.