Hotel in Lüsen: Dreaming in nature
Sleep like a log in our rooms and suites
The rooms and suites of the Naturhotel Lüsnerhof in the Alma nature residence and Lusina nature residence are alpine sleeping jewels made from pure earth elements: Dolomite rocks that are millions of years old, larch and Swiss stone pine from the surrounding Lüsen forests, old wood and stone from the nearby Gargitthof farm, as well as atmospheric clay plaster walls and high-quality materials from nature, such as Laas marble and organic mattresses.
In addition to these earth elements, the alpine sleeping jewels also encompass fresh mountain pasture spring water, crystal-clear mountain air at 1,100 m above sea level, and mild sunshine until well into the evening. The 4 alpine elements earth, water, air, and fire have a powerful effect. They flow together harmoniously as resting energies and this is the reason why the guests at the Lüsnerhof enjoy a long, deep sleep, get up early in the morning, and start their day full of zest for life and action.
17 suites feature an open, wood-burning fireplace and a whirlpool.
Our prices are adjusted considering demand and occupancy, so they may vary. Our offers are valid for 3 days. Book in advance and get the best price!
The prices in our hotel in the Dolomites are per person and night and include the ¾ nature gourmet board as well as all the inclusive services.
Supplement for the New Year's Eve package (for a minimum stay of 7 nights that include the 31 December):
€400.per adult
Since 1 January 2014, local taxes have been levied in South Tyrol. These revenues are used for the development and maintenance of infrastructures and services as well as for the organisation of culture and sports events. The local tax amounts to €2.00 per guest and overnight stay. Children and young people under the age of 14 are exempt from the tax.
All floor plans and photos of the rooms, suites, or flats are for illustration purposes only and may therefore vary. We ask for your understanding that we cannot guarantee fixed room numbers when booking.
Loyalty bonus for regular guests
In order to reward our dear regular guests, our regular's loyalty bonus applies all year round in our nature hotel in South Tyrol. For stays of at least four nights, regular guests receive a 3% reduction on the room rate from the third stay onwards and a 5% reduction from the fifth stay onwards. Another reason why it is always worthwhile to take a break in sunny Lüsen. We are looking forward to your visit!
Our children's prices apply for stays in the parents' room or suite.
Children ´s discount
Less than 2 years old: 75% discount
Between 2 and 15 years old: 45% discount
From 16 years on: 25% discount
For your four-legged friends (dog or cat) we charge a supplement of €30.00 per night without food.
As the Naturhotel Lüsnerhof is a non-smoking hotel, we ask you not to smoke in the rooms.
In accordance with the Consumer Protection Code ("Communication pursuant to Part III, Title III, Section I, of the Consumer Protection Code GvD 206/2005") there is no right of withdrawal, but we do grant you the following cancellation rights:
Covid19 cancellation conditions
In order for you to be able to plan your naturellness® time without any worries, we have adapted our cancellation conditions to the current situation:
Until further notice, all future bookings can be postponed binding free of charge, if your arrival is prevented due to a Covid19 disease. (Proof required)
Deposits paid will be converted into a voucher, which can be used without time limit.
Standard cancellation conditions
For cancellations up to 30 days before arrival, no cancellation fees apply.
For cancellations up to 15 days before arrival, 50% of the total amount of the stay must be paid.
For cancellations from 14 days before arrival, 70% of the total amount of the stay must be paid.
In case of non-arrival, 70% of the total amount of the stay must be paid.
In case of early departure or late arrival, 70% of each night not used must be paid.
Your room is available from 3 p.m. on the day of arrival, but you are welcome to check in earlier on request and use the Naturellness®Spa in the meantime.
For a stress-free day of departure without long waiting periods (especially at weekends), we recommend that you settle your hotel bill by 10.30 p.m. on the evening before departure.
On the day of departure, we kindly ask you to vacate your room by 11 a.m.
Until 2 p.m. you can use the spa area including changing room free of charge.
On request, we also offer a late check-out with room (€60.00 per person) or without room with use of the entire Naturellness®Spa including afternoon snack (€25.00 per person).
For external guests or with additional booking, the following rates per person apply:
Regional organic breakfast €25.00
Afternoon snack €17.00
5-course evening menu €59.00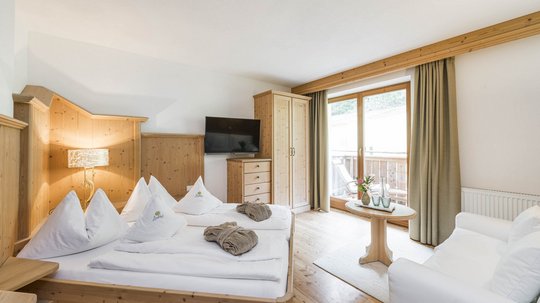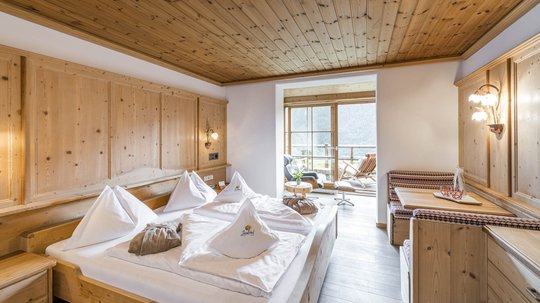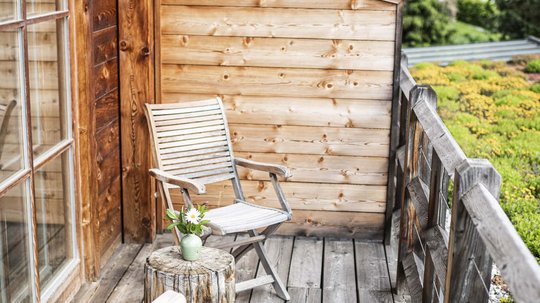 24 m² | 2 people | from € 134.00 per person
incl. 3/4 nature gourmet board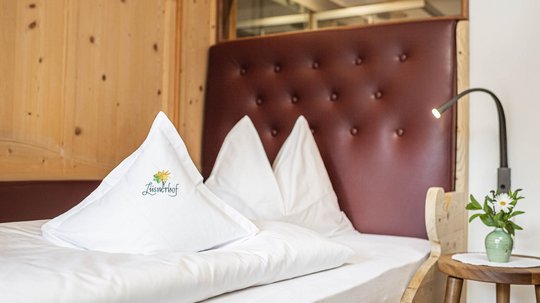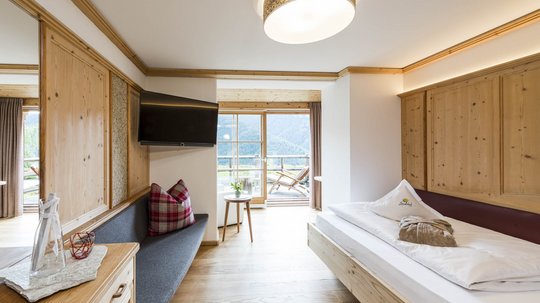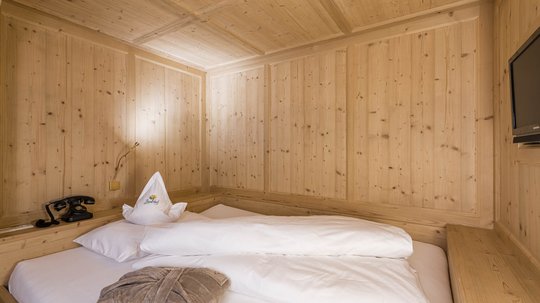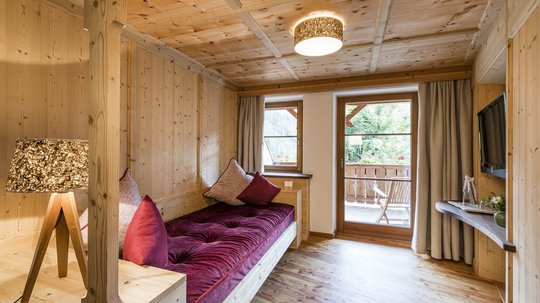 24 m² | 1 person | from € 153.00 per person
incl. 3/4 nature gourmet board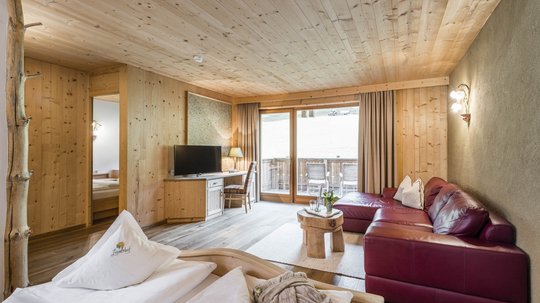 28 m² | 1-3 people | from € 143.00 per person
incl. 3/4 nature gourmet board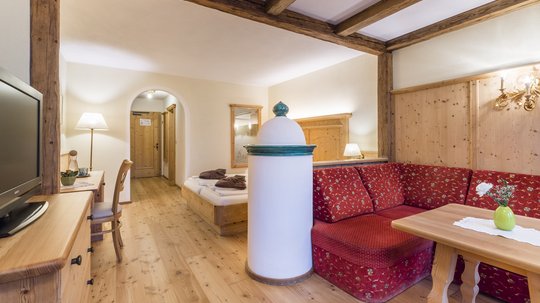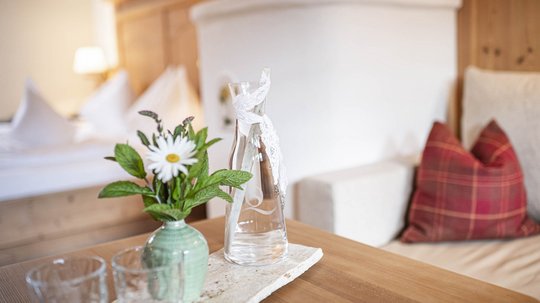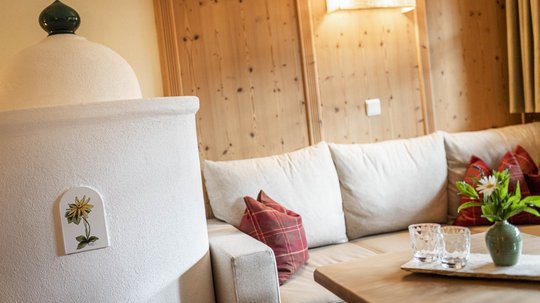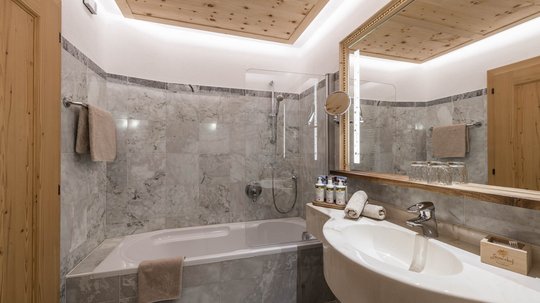 40 m² | 1-2 people | from € 147.00 per person
incl. 3/4 nature gourmet board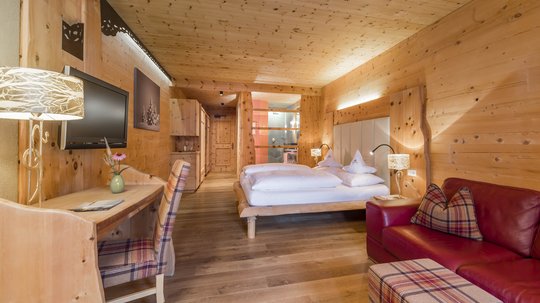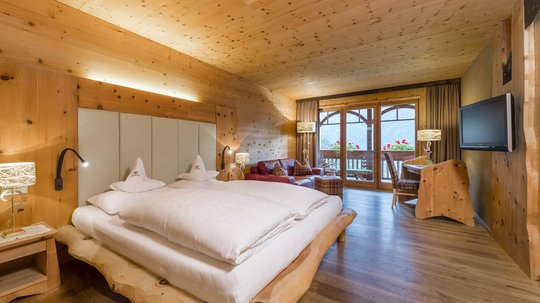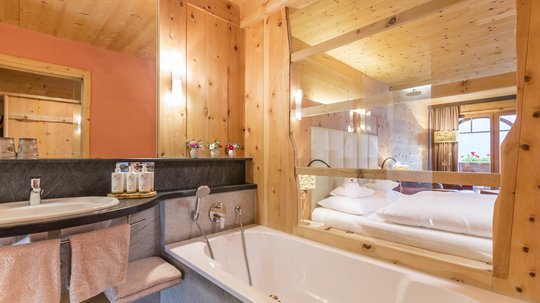 44 m² | 2 people | from € 163.00 per person
incl. 3/4 nature gourmet board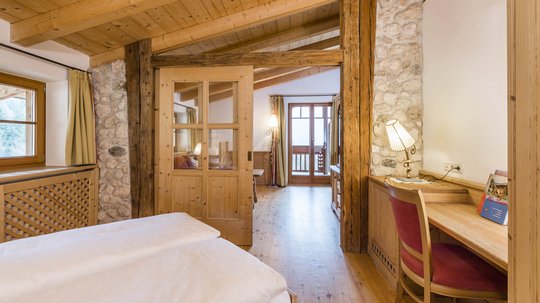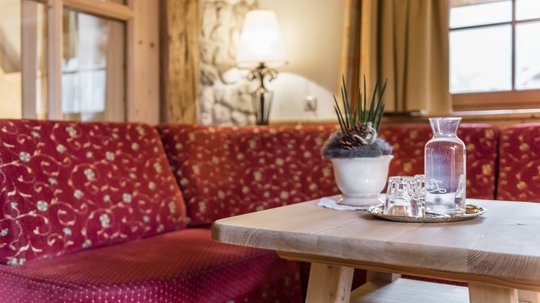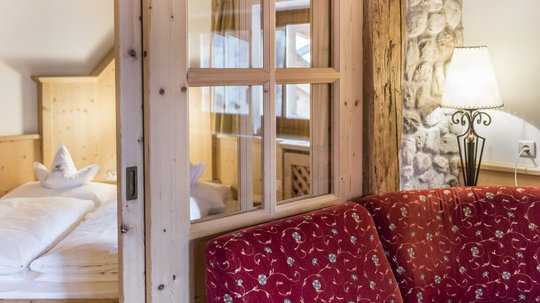 46 m² | 1-2 people | from € 149.00 per person
incl. 3/4 nature gourmet board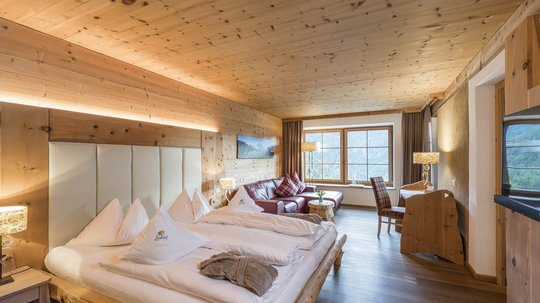 46 m² | 2-4 people | from € 163.00 per person
incl. 3/4 nature gourmet board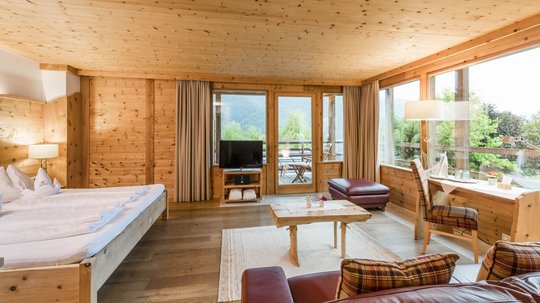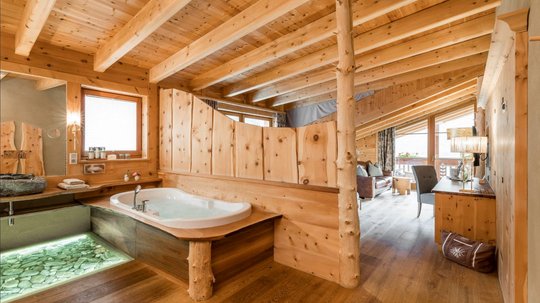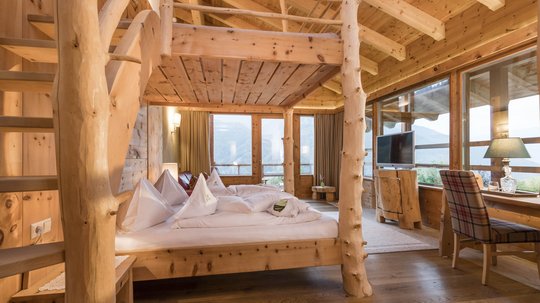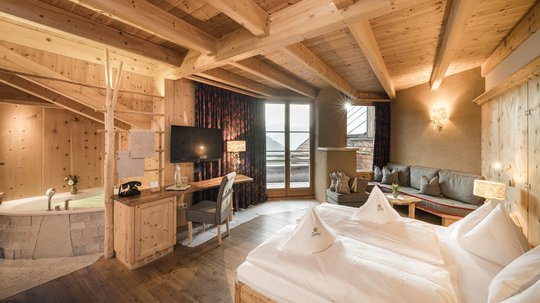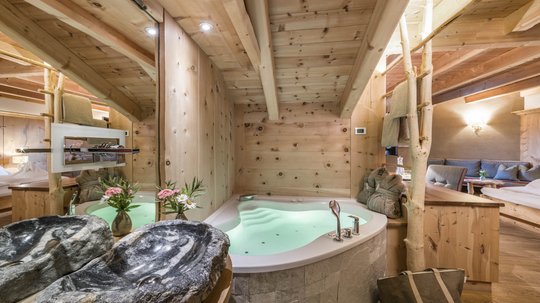 45 m² | 1-2 people | from € 175.00 per person
incl. 3/4 nature gourmet board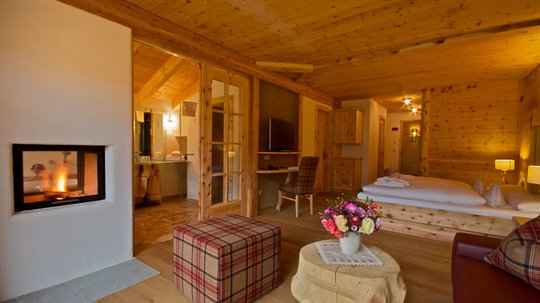 65 m² | 2-4 people | from € 184.00 per person
incl. 3/4 nature gourmet board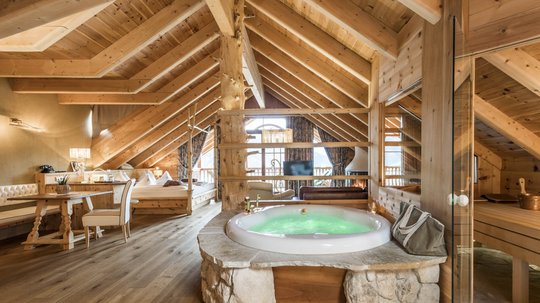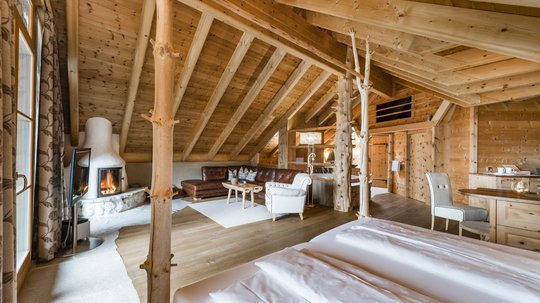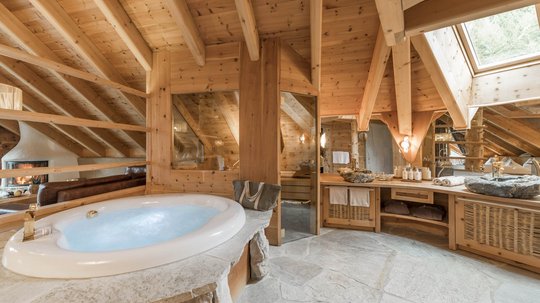 80 m² | 2-3 people | from € 232.00 per person
incl. 3/4 nature gourmet board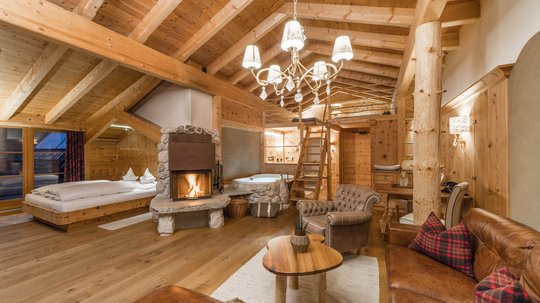 80 m² | 2-4 people | from € 232.00 per person
incl. 3/4 nature gourmet board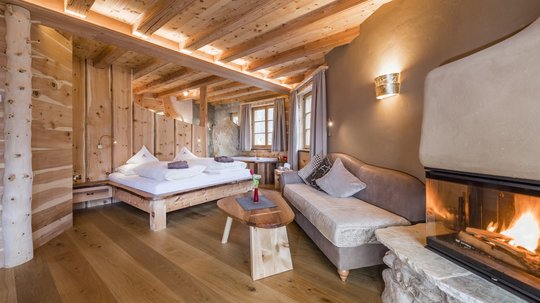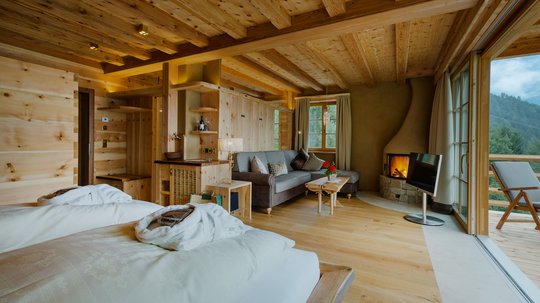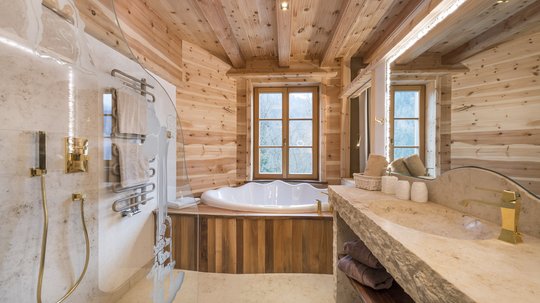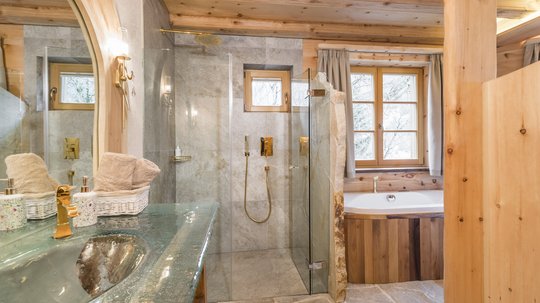 50 m² | 2 people | from € 203.00 per person
incl. 3/4 nature gourmet board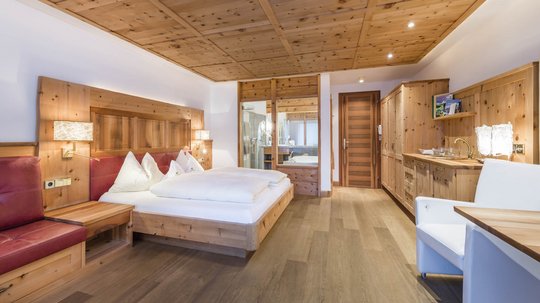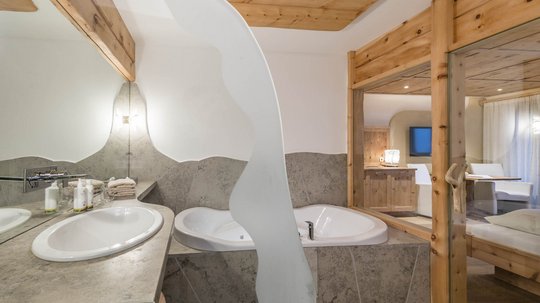 30 m² | 1-2 people | from € 139.00 per person
incl. 3/4 nature gourmet board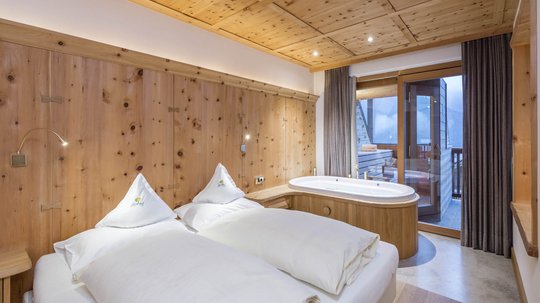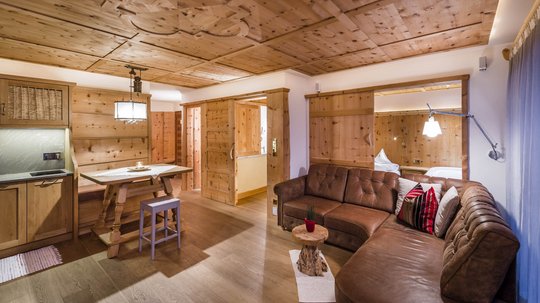 90 m² | 2-3 people | from € 177.00 per person
incl. 3/4 nature gourmet board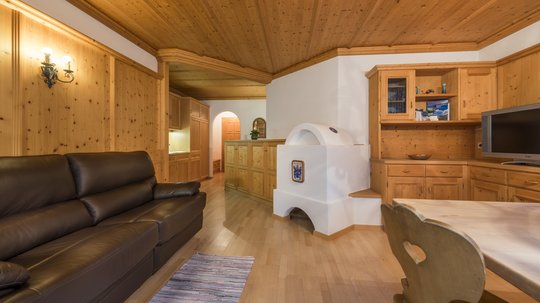 55 m² | 1-2 people | from € 101.00 per person
incl. 3/4 nature gourmet board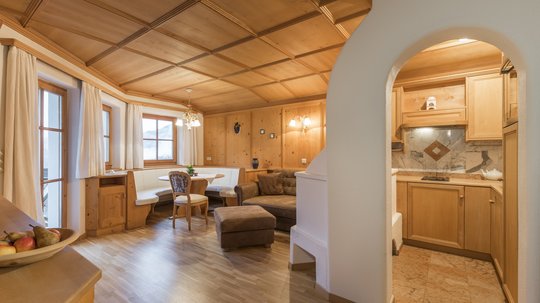 75 m² | 2-4 people | from € 108.00 per person
incl. 3/4 nature gourmet board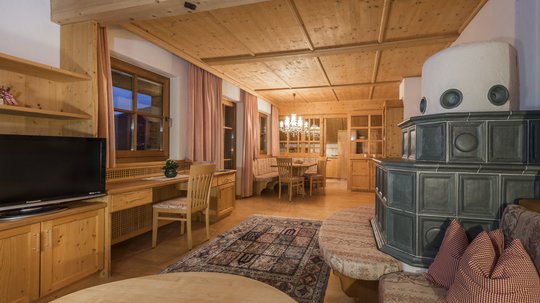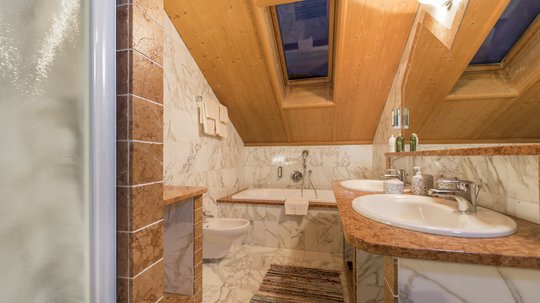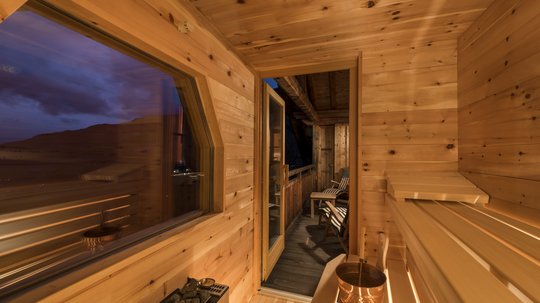 105 m² | 2-4 people | from € 114.00 per person
incl. 3/4 nature gourmet board